Happy 2006!!!
So long 2005...it was nice knowing you...
Bring on the New Year!! 2006 A.D. promises to be 365 days of fun, love, stress, anger, joy and tears the likes of which we've never seen....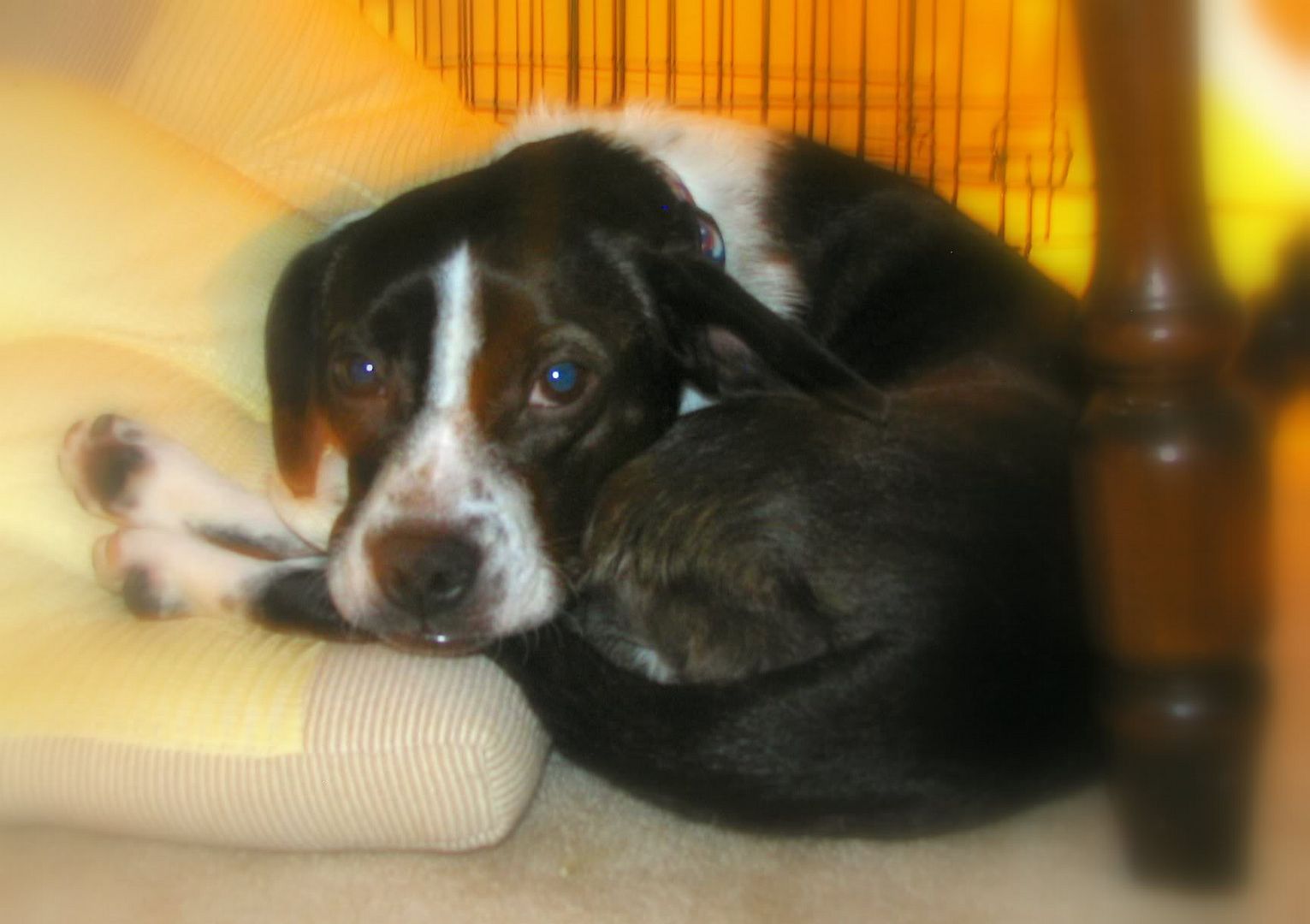 Rang in the New Years with a great bunch of friends in the Harrisburg/Hershey area. Kendra came down early Friday on the train to go to the spa with Sherry...I booked us a room at the Best Western in Hershey and met her there around 9pm after leaving work and packing up some clothes. Had dinner at Dafno's across the street (wanna-be Italian...Hershey PA style...great fried breaded mushrooms...a new-wave Italian cuisine classic...).
Went to sleep (well,
attempted to
) after watching The Exorcism of Emily Rose on TV. Got up Saturday and drove out to Gander Mt. to pick up some essentials for Manila. Got a couple packets of iodine tablets for purifying water as well as a solution to sanitize water containers. Also got a canteen with built-in suction-activated charcoal filter for those times when we're in the
back
backcountry. Also got a high-security, waistband/shoulderstrap camera bag to keep things safe.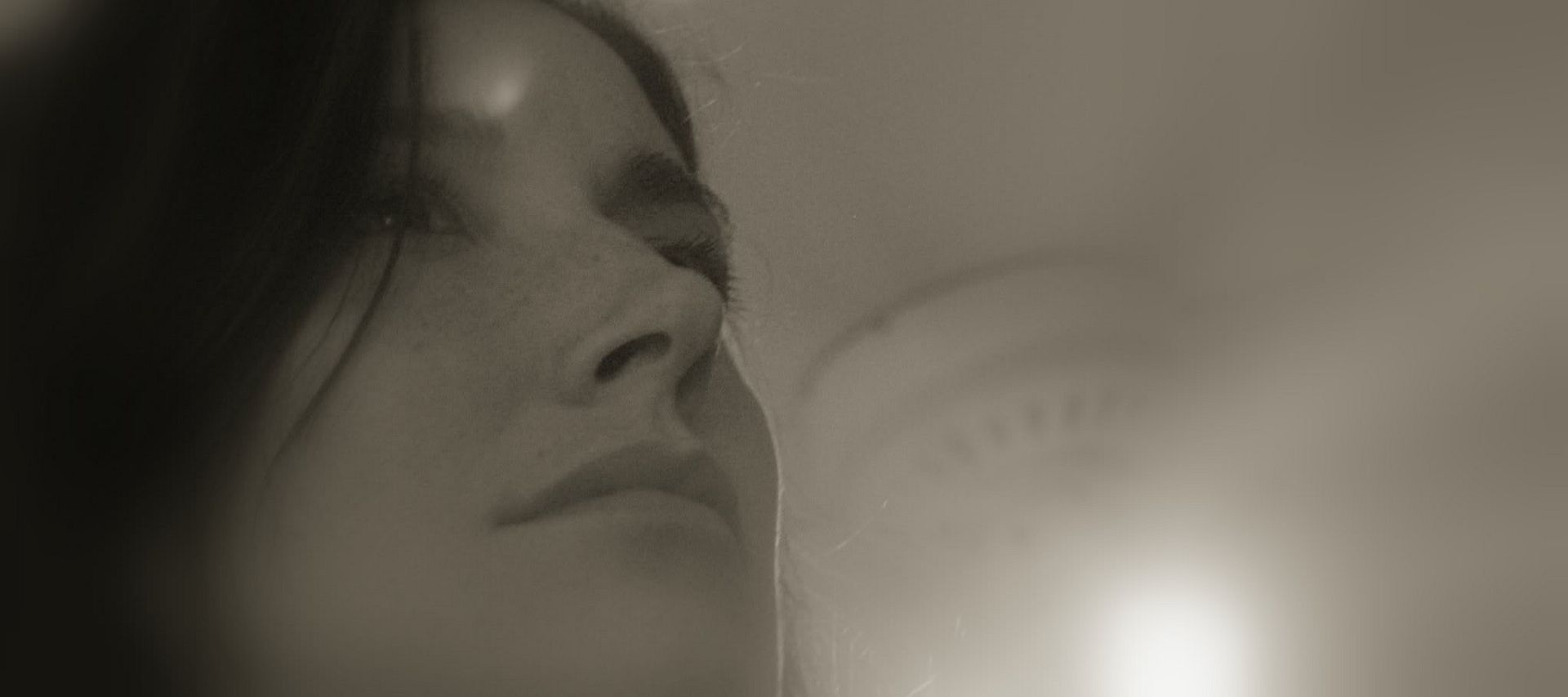 With even more time to kill we went across Rt. 22, played a 2 person game of Cranium at Starbuck's for an hour then went to see The Chronicles of Narnia.
Got to Sherry's around 6:30. Her daughter Hope and fiance Josh were there, with a fantastic spread of food. Josh had some great ribs on the
grill along with vegetarian chili and excellent torilla soup.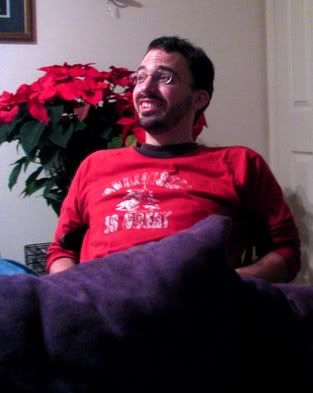 Heath and Nicole arrived shortly after and Brian (from D.C.) shortly after that. Talked a bunch, played with the animals, played some Mad Gab...( say "Ask Rude Arrive Her" 5 times fast...answer: Screwdriver)...watched the ball drop (Long Live Dick Clark!!). Drank alot, not too much, just enough to thourougly enjoy a round of Scotland Yard some time around 4:30am (those crazy Canadians..what will they think of next?)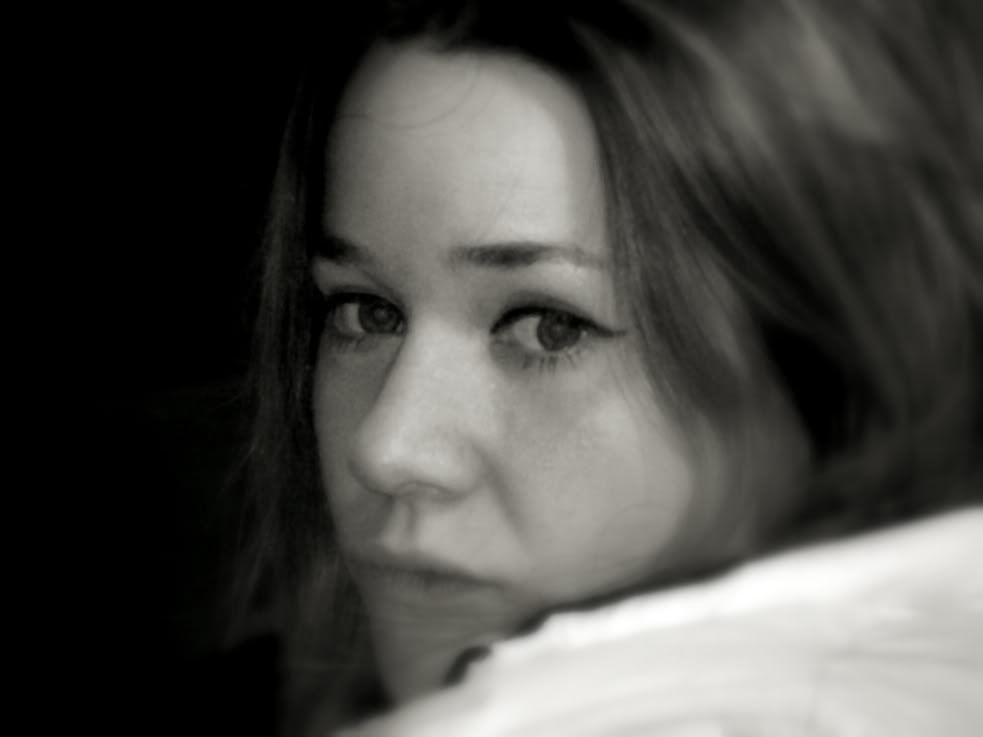 Kendra and I slept soundly in Hope's (small!) pink Canopy bed...until she (Hope) woke up and wanted to play with her Christmas toys...in her own bed, of course.
Fine. No problem.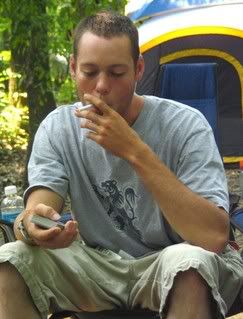 Kendra helped her spell 'Ladder'. I just tried to sleep more.
So, now were back in Philly, getting more things together for Manila...went through all our clothes this morning...4 bags full for donating. Now wer're trying to figure out how much 600 lbs. of stuff actually is..the guy is coming on Thursday to survey our pile..we'll see what that brings.
PS. Apology to Josh and Heath for reverting to the Codorus camping trip pics...intoxicated New Years photography attempts resulted in the need for some heavy cropping and editing just to make some usable. Better luck next time... :)