...a Beautiful Day in the Neighborhood...
You couldn't ask for a better day to give a fond farewell tribute to our beloved neighborhood of Old City, Philadelphia.
It's February 3rd, but you'd never guess it. The official groundhog-cast has come in from Punxatawny for 6 more weeks of winter, but currently it's sunny and 60 degrees with a slight northerly wind. Just the right conditions for a stroll amongst the cobblestone-paved streets around where we live.
Here's just a small sampling of the sights and locations which we've come to know and love about our neighborhood and that we'll truly miss during our time away in the Philippines.
There could be no better starting fit to our tour than this: Skinners..formerly known as Anthony's. The first establishment we ever visited after moving into the Old City area. We were looking for a place to have relaxed drink in an area crammed with posh, dress-code-ridden "seen-and-be-seen" lounges. At Anthony's we found a divey, smoky hole in the wall with some fabulous bar food and a great jukebox.
We befriended the coolest bartender ever, Jerry, who welcomed us to the neighborhood and greeted us by name every time afterwards and knew our drinks by heart. Anthony's became a required stop whenever we where out on the town by ourselves or with any friends. One night we came in and found somebody new tending the bar. After asking were our friend Jerry was, we were told that his house had caught fire a week before and he had been found dead at the scene. Needless to say, we were distraught by this horrible news and raised our glasses (along with the new barkeep) to the memory of one of the greatest guys to ever pull a tap. Since then, they've redone, remodeled and renamed the place but it's just not the same without Jerry. May you rest in peace and enjoy your golden tavern in the sky.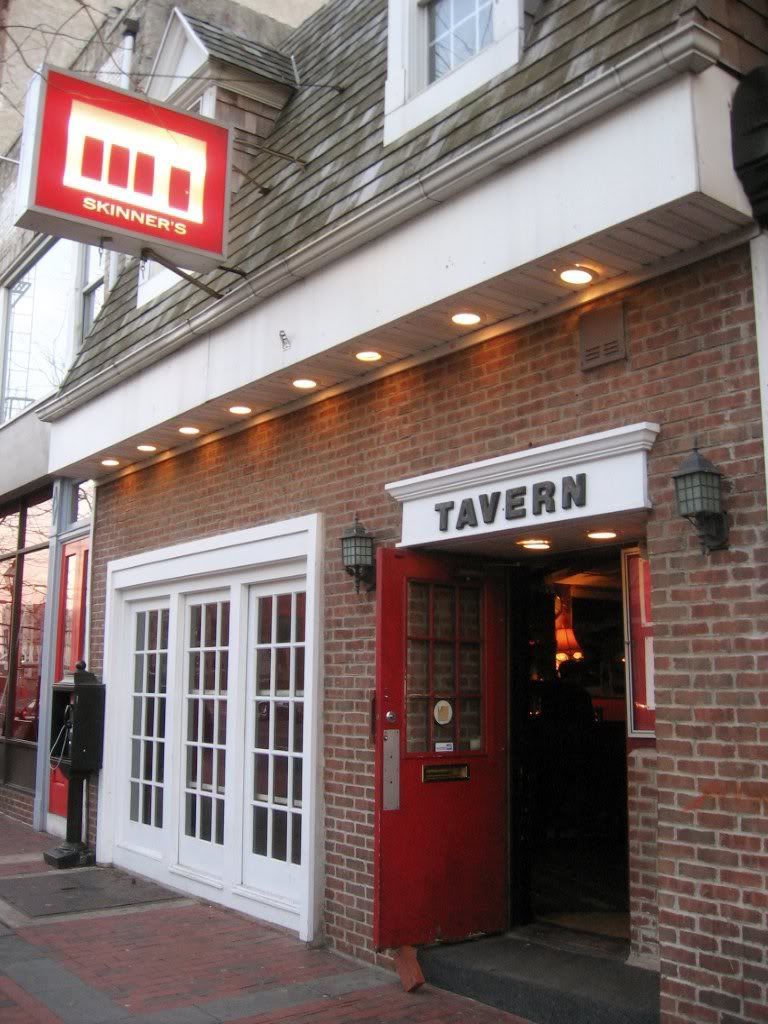 Another place that we've made personal friends at is Foster's (known to us as "The Home Store!"). The guys there, Jason & Eric, are always happy, upbeat and willing to help us find the coolest gifts and house-wares imaginable.


For the 4-legged members of our family, there's no better place to get food, treats and toys than Bone-Jour.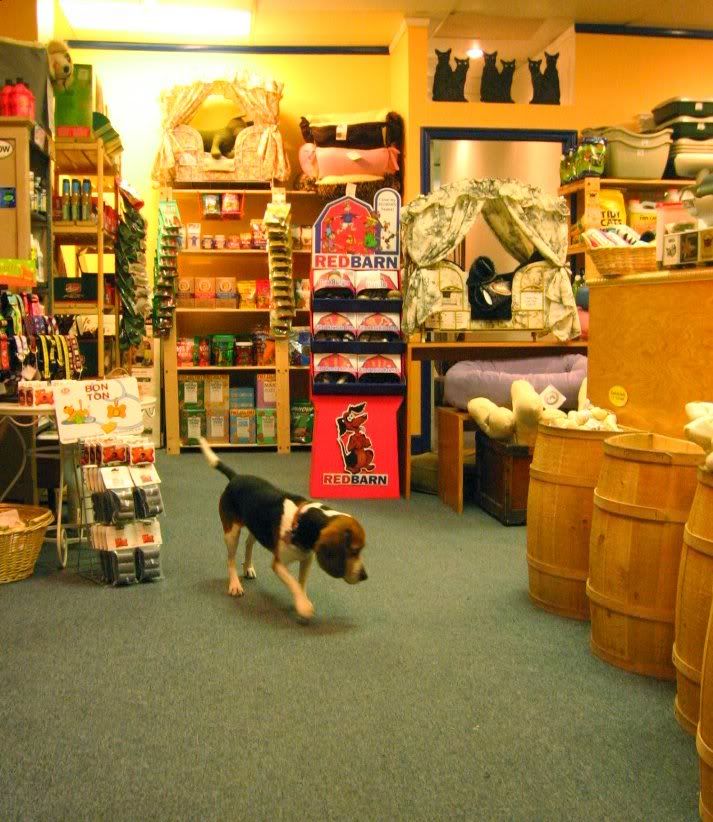 Amongst the Starbucks, Quiznos and Gaps of the world, it's refreshing to have Old City filled with independently owned coffeeshops (Old City Coffee), eateries (Cafe Ole), clothing boutiques (Moletta) and deli stores (Sassafrass/Lake Blue). One of the coolest business to rise from the darkness of an empty storefront has been Neon Video on 3rd street. We saw this guy moving in, fixing up and succesfully operating the best-decorated video rental/sales store around. I think my membership card was in the first dozen he (hand)made. Thanks to Neon for filling a niche and for tracking down that Deluxe Edition of Leon, The Proffesional.

For instant sensual arousal, just stroll down the last block of 3rd street right before Market. You'll come across Terme di Aroma, whose essential oil and massage lotion aromas envelope the surrounding areas with a wonderful relaxing aura. A few steps further south and you'll be smelling the fabulous ingredients which create the best pizza in Philadelphia (by my standards!). Gianfranco's Pizza Rustica is on the way between our place and the many award-winning classy restaurants in Old City, but every time you pass by, you can help but crave their cheese, tomato sauce and pepperoni!!


It's quite a rewarding and exciting experience to have so much history right outside your front door. It's so cool to see some of the greatest landmarks in our nation's history mixed right in with our everyday work lives and weekend entertainment. Here's the historic Christ Church, which is right across the street from the excellent electronica selection availble at AKA Music.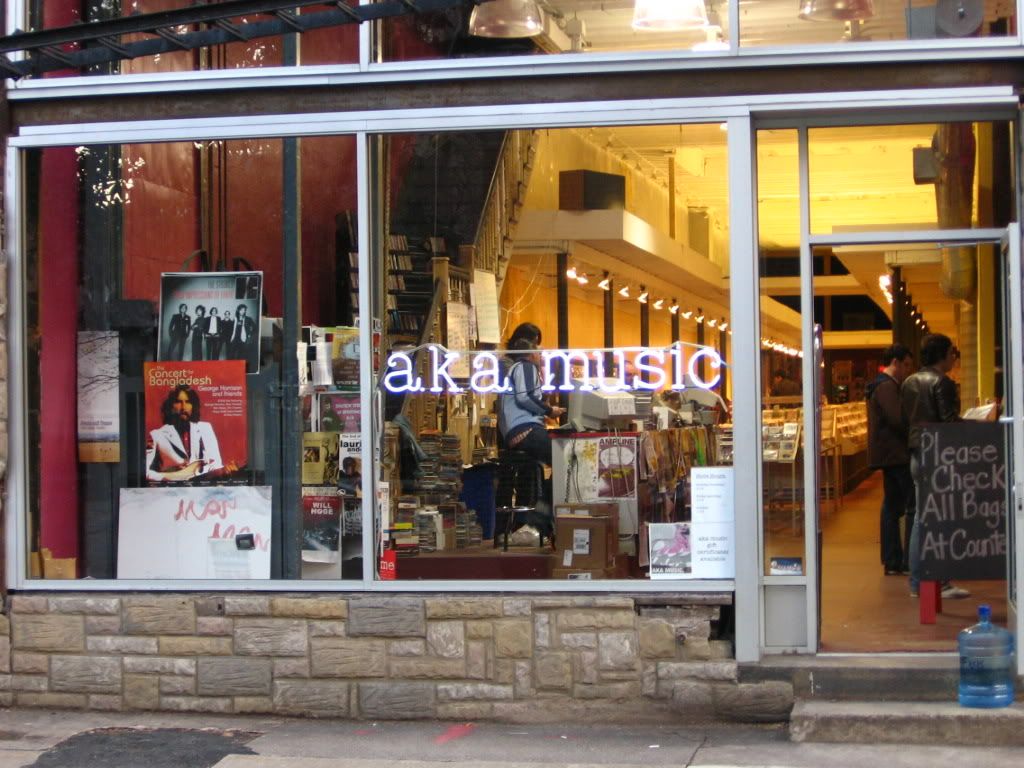 One of the humorous things about where we live is the ever-changing landscape of bars, boutique clothing shops, nightclubs and eating establishment. Take this place for example. We used to go here when it was Coyote Ugly (you can't beat girls doing choreographed dancing on the bar for a night out!!). Since then it's been under at least 3 other names and owners, and it's safe to bet it wont't be the same when we return.



Fittingly, our last Friday in town was First Friday in Old City…During the evening of the first Friday of each month, the area comes alive with artists on the streets, wine and new exhibits in the galleries and lots of music in every corner of the neighborhood. Here's some guys setting up shop outside of the Arden Theater.


When you lived in Old City for long enough, you know every nook and cranny available for parking. The PPA officer on the radio and the orange "TOW" sticker in the window add up to a very bad day. Wait, check out those yellow NJ plates…ha ha ha!! Too late, pal! Take you and your damn SUV back across the river! We won't be missing those guys at all!