Last day at IMS
Today marked an interesting point in a very special era for me professionally ....
Over 3 years I've spent at
IMS
Audio Visual
(more than any other employment I've been in previously) through many changes, challenges and travels. I've seen that company grow from days packed with enough street rentals to keep 4 driver/techs busy to some very impressive events for some very impressive clients operated by some of the finest audio and video technicians in the country. I'm very proud to have been a part of that journey and to see first-hand the amazing growth that can happen when the highest caliber employees and unparalleled customer service are the center of your business model.
Everybody at IMS knows thats it's not the gear or technology that makes a great product, but individual personalities, relationships with our clients and their confidence that we can create the environment necessary for them to do what they need done. No one outside of the industry would ever imagine the level of professionalism, communication, commitment and trust between the corporate-meeting suit types and those of us "behind the scenes."
Of course, it may seem a little weird getting sentimental about a bunch of guys who can't seem to avoid bringing up bodily functions as a topic for lunch conversation and who frequently argue about how "warm" a new pair of monitors sound or if a LCD projector is in fact "out of convergance." But behind all the sex-drugs-and-rock'n'roll stories, tattoos and drinking problems, there lies a fantastic team of amazingly talented and hard-working guys who will do everything within their powers to accomplish the impossible and never let another member fail.
Even if they fill my car with styrofoam packing peanuts on my last day of work.
(Anthony made up for it with the great gift of a Leinenkugles Tackle Box!!)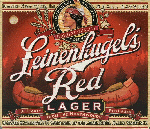 It really hasn't hit me yet that I wont be working with these guys for 6 months...it just feels like I'm leaving for a week-long Boston show again...
I'll see you all on Saturday at Dave & Buster's!!