Busy International Women's Week
Hi, everyone! Thanks for the comment, Lisa! We love to hear that people are enjoying our blog. Sorry we have let so many days go by without a post!
Let's see... On Wednesday, I took a few hours from work to attend the International Women's Day celebration that Accenture holds each year. It was neat to hear the speeches and women's issues that were raised in this area of the world. Some were simliar to the typical women's issues in America, and some were very different.
In America, one big woman's issue is having children and the impact it has on your career and promotion schedule and child care. We work too long for most day cares, and so coordination is so important to pick up children, etc. That issue didn't come up at all here. Not really because they don't work as long hours, but because people tend to live with or very near their parents who can watch their children.
Our meeting was a joint meeting with Bangalore, Australia, and the Philippines. Some questions asked:
If you make more money than your husband and it is causing power struggles at home, what do you do? (Answer provided: Let him be king at home.)
How do you make men feel that you are not trying to be their competition so that they do not become aggressive? (hmmm... tell them to deal with it or find a new job???... NOT the answer provided)
It was very interesting though to get that perspective and also hear some of the very sad stories told about what women in this area of the world have gone through (particularly the women from traditional Chinese families).
The gifts they gave for participation were very pretty. I got a beautiful shawl (pictured) and a pretty art book from the museum here.
Today we had our all hands' meeting at work. I presented so that people would be more comfortable with me and who I was. The speech was well received. I greeted the group with "
Magandang tanghali!
" (good noon), which was a big hit.
Apart from those highlights, it has been a busy and draining week at work. Sometimes you try to step forward and take more steps back than you want to. But the manager here is so happy for my presence and feels I am helping so much, which feels good.
Tim has been anxiously awaiting the return of his large camera. It has been exceptionally hot this week (heat index of 97F) so he has been limiting his time outdoors as much as possible. He had another tutoring session with Julius to help prepare him for his interview at the embassy which is next week!
[Here's a sidewalk band- all the players are blind]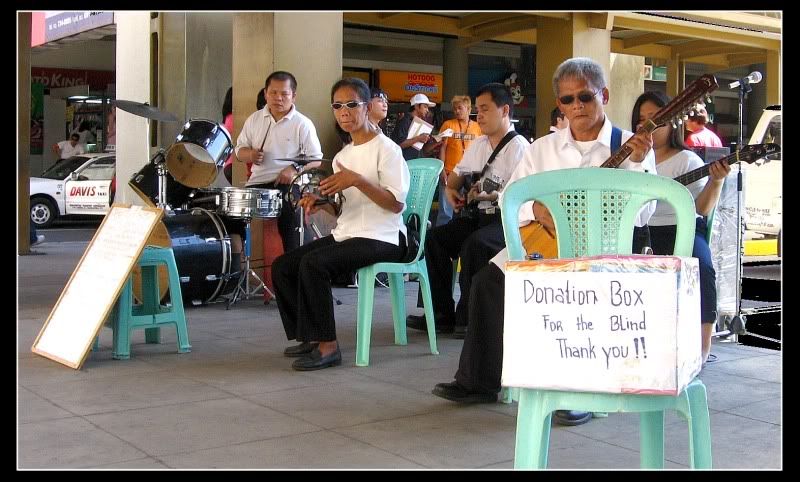 [Remember that old saying: "Don't put all your eggs in one bike!"]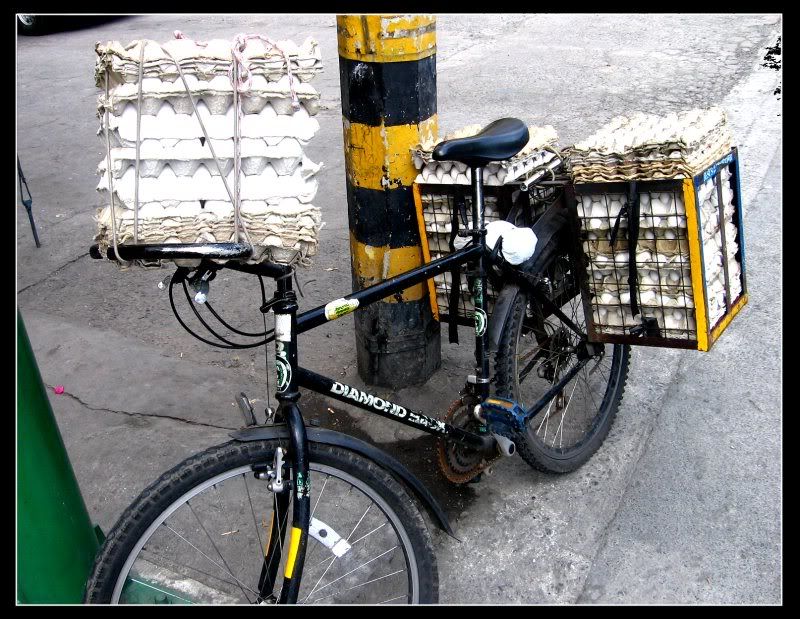 [Hand-painted violin]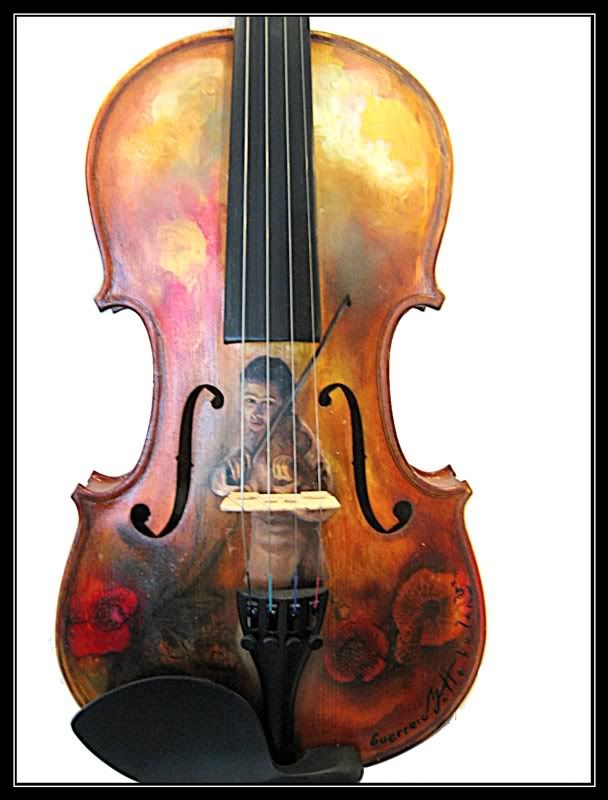 Here's a short clip of the "The Blind Street Band"

Powered by
Castpost