Gifts from Near and Far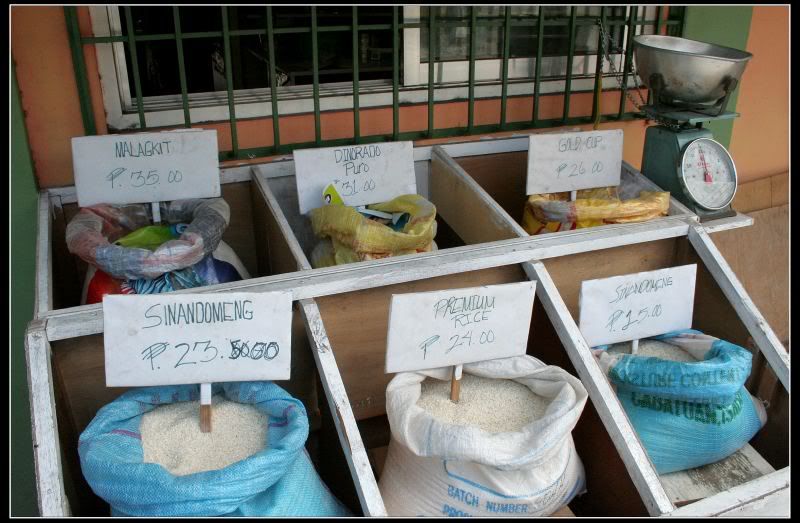 Kendra's Note:
I will open this up by saying that our family on Tim's side has the patience of Job. Of course I love my family. We have many enduring qualities, but patience is not generally one of them. (Long suffering - yes, Patient - no). According to the date stamp on the package, Tim's parents, Gene and Darlene, mailed us (on February 27th) a very thoughtful package of Graber Olives and Olive Oil. We just received it today (April 24th). Now in two months they never once
(a)
let out the secret that they had sent us a gift, or
(b)
asked us where the package was. Unbelieveable. I think if either I or my family had sent the package, within 2 weeks of sending it, strong hints would be dropped. Within 1 month of no thank you call, direct questions would be asked and the surprise broken. And actually - I am probably being way too optimistic.
We are always so excited to give gifts that if we can wait one day without providing clues, we are doing well! In fact, the only reason I have given no clues as to the gifts we have gotten people while here is because I'm not really sure who is getting what yet, and I'm not convinced that all of it will make it to its final destination with customs and all. Way to go, Wingerts!
Today Tim also went to the Bazaar again. (Kendra = jealous)
Now I am going to turn this over to Tim so that he is not left alone with those olives for too long... there will be none left. 2 months in transit, 20 minutes in our house!
Tim's Note:
Today we reveiced the only piece of mail we've ever gotten here in Manila. And it was probably the best single piece of mail you could imagine (I guess you'd have to be a Wingert to undertstand!). Ever since I can remember, Graber's olives have been a part of every family gathering from Christmas and New Years to Easter and Labor Day. They've shown up on birthdays, family reunions and college care packages, for both my sister and I.
Perhaps one of the Wingert elders can relate when and how this obscure brand of California olive came to be such a family staple. All this to say that it was great to recieve our first piece of mail. Also, I'm interested in hearing how a Wingert might describe what a Graber olive tastes like...to Filipino's who have never tasted an olive of any kind in their life. Kendra came up against this situation today, when I told her over IM at work what our package was. How do you describe an olive?
[Heaven in a tin can! Thanks Mom and Dad! One is missing, because we're eating it right now.]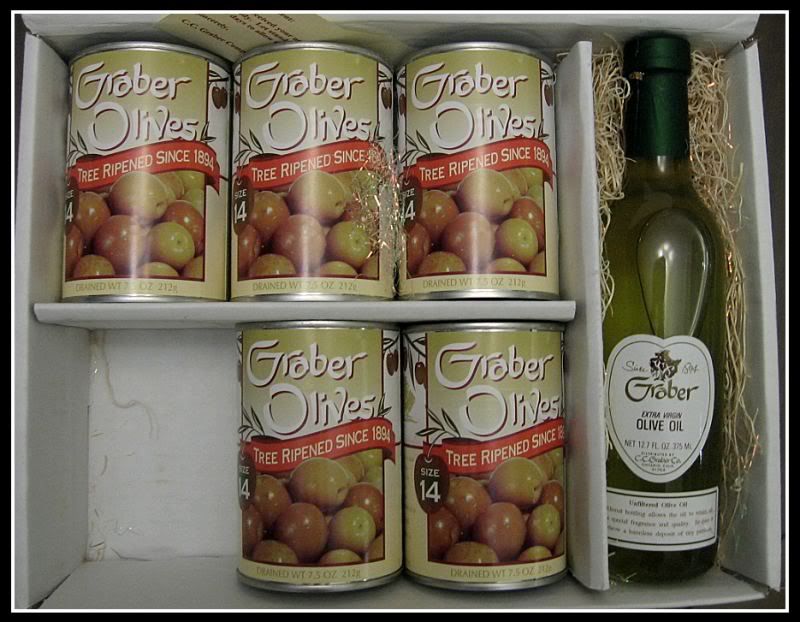 The funny thing is, we knew last Thursday that we had a package waiting for us, but what and from whom we hadn't a clue. Of course, in true Filipino fashion, actually getting the thing in our possesion took some time. After several inquiries to the business center, a typed and signed letter of authorization (from me to the messenger company to pick it up at the post office) and a photocopied I.D., we were told we would have by Friday afternoon. Friday afternoon comes and goes, a call to the business center gets the response of "Sir, the messenger service was full...and we have no messenger service on weekends...maybe Monday?". Ok, whatever! Monday morning means a polite reminder call to the business center that we are expecting a package, and by 5pm, we get finally the call. Anybody want to guess on what was said? (If you're Filipino this should come as no surprise....) "Sir Tim? Your package is here
already
!" YaY!
Anyway, it was nice to have a little taste of home, even if there were only two of us to enjoy them.
As Kendra said, today I met up with Elisha and Mike and went to the American Women's Bazaar at the Manila World Trade Center. Mike stayed for an hour before he had to go to work (actually, I think he may have been scared off by the intensity of our bargain-hunting.) Kendra and I have out-of-town events planned during several of the next scheduled bazaars so I was taking full advantage of being there.
Note to self (and others who shop in foreign countries):
Your ability to bargain down a price is greatly increased when you have evidence that you are indeed a shopper. I got absolutely nowhere with my bargaining skills until I actually bought something and had a bag in my hand. From then on, it went just fine.
Got some excellent unique gifts! You will all be so surprised!!
Today was also round 3 in Early Morning Tae Kwon Do Land...I did alright. 6am intensive workout still isn't my thing.
Random Manila Shot of The Day...


[Here's a typical vehicle for transporting everuthing from watermelons to chickens on the streets of Manila]