Kids and More Kids
On Thursday, I took a car from our building to the U.S. Embassy in Manila and met up with Justin, Elizabeth and Patrick for another visit to the Ang Bahay Parola house. (Here are links to
Visit One
and
Visit Two
). We arrived at the house after an hour drive and had a great time with the kids. We stayed in the house this time (alot of the girls had gone away for the week and there were 3 of us, so the ratio of small, jumping, posing-for-picture children per person was lower!). They tried involving us in a circle game similar to "One Potato, Two Potato", but much more extreme and violent, involving elbows, knees and alot of laughing. We also played Barbie Uno and Boggle before the girls were to have dinner and we had to leave. This was Elizabeths last visit to the house before returning to the U.S., so the staff and girls were sad to see her go. I made sure to get the contact info for the house, so Kendra and I can plan to visit when we can over the weekends.
[Where's Justin?]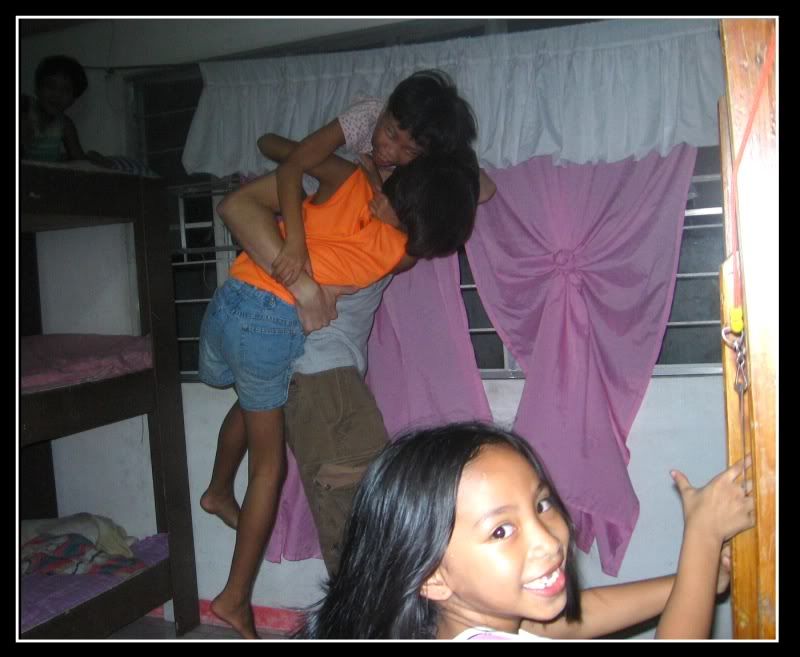 [Dinner is Served]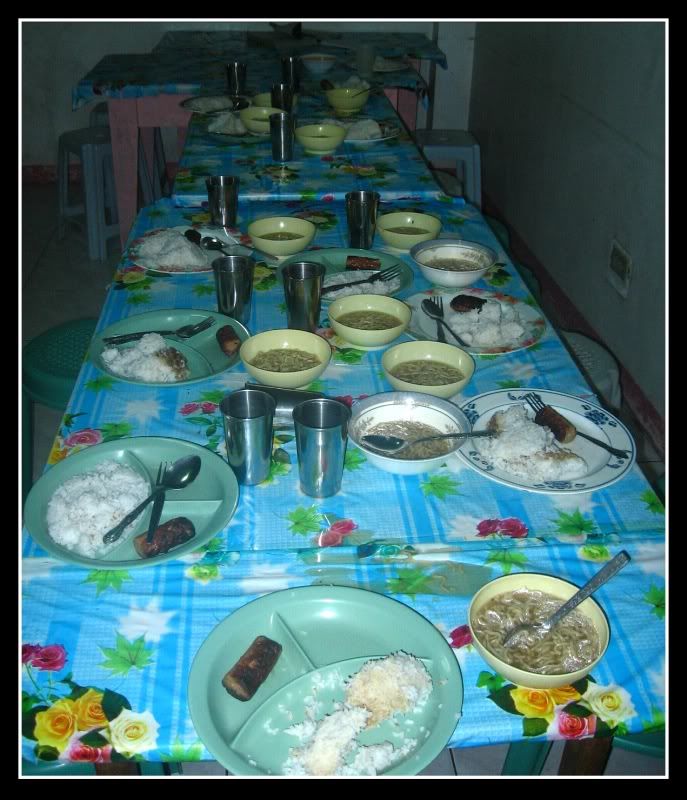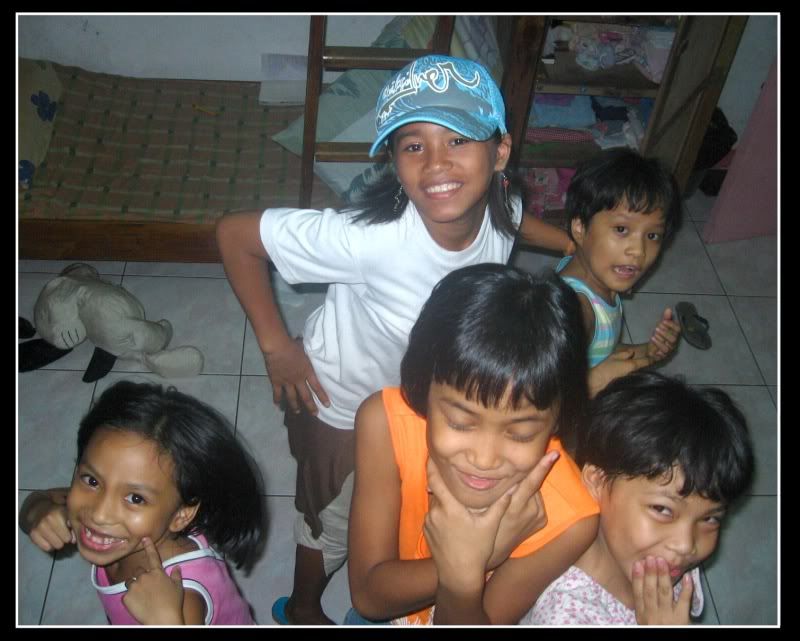 [Elizabeth says Goodbye]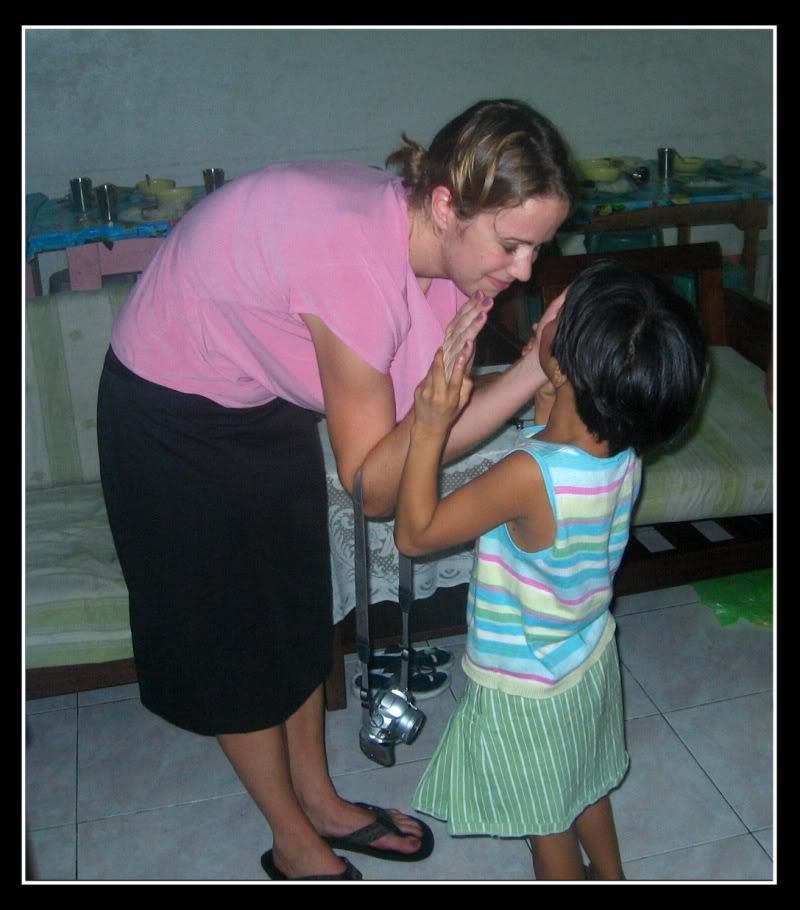 Video Clip of the Bouncy Dance
Afterwards, Edgar drove us back to Makati and Elizabeth came up to say her final goodbyes to Kendra (who had just returned from an intense step aerobics class at the fitness center). We wish her good luck and we'll see each other back on the U.S. East Coast in a few months.