We Love Hong Kong! (or, Thank God for Buddhists!)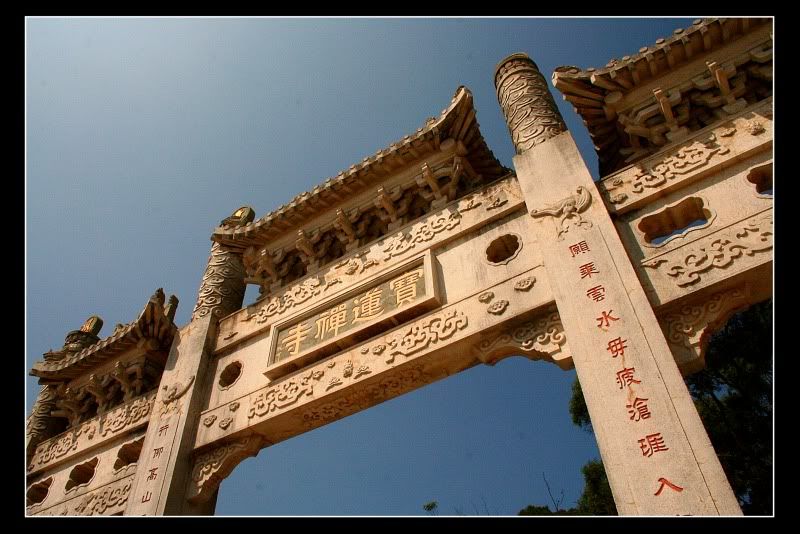 [Kendra]
I can remember very few, if any, vacations in my entire life when I was actually truly sad to be leaving and going home. This isn't to say that I have not experienced good vacations – to the contrary. It is just that generally by the time the vacation is over, I have already seen what I wanted to see, experienced what I wanted to experience, and it is time to go home, although I take good memories with me. This vacation was an exception to that trend.
We loved Hong Kong – the city, the islands and Disneyland, and we were SO SAD to be leaving. I almost cried when we left Disney for the last time and actually did cry at the airport when I realized our plane would actually be taking off on time despite the fast approaching typhoon (the one time where a flight being delayed by weather would be no problem whatsover...we called the airline the night before in hopes that it was already cancelled and we could plan to spend an extra day!)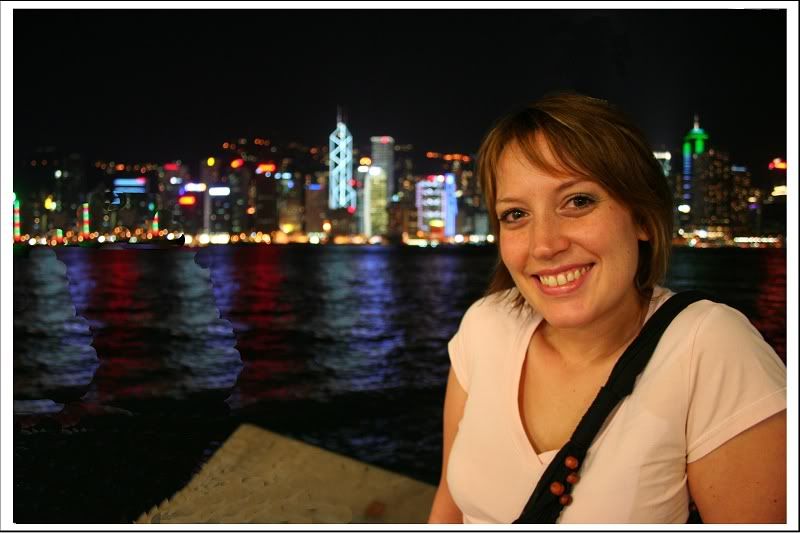 [Tim]
I've had plenty of amazing vacation experiences as a kid with my family, but seeing that my overseas adventures have consisted of hit-and-miss trips to Dominican Replublic and areas around the Philippines, I wasn't quite sure what to expect. It turned out to be an awesome time, in all the areas we went into, with plenty of surprises and many instances of utmost professionalism done gracefully and with a truly authentic aesthetic design.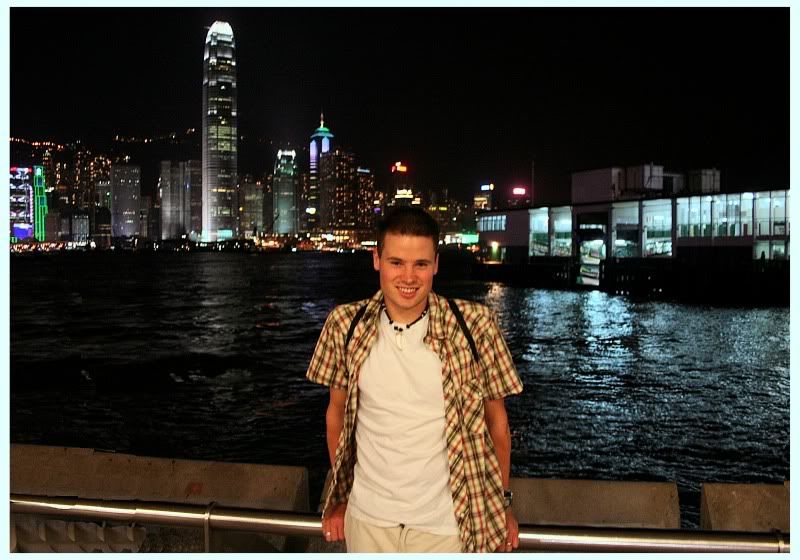 Hong Kong was exactly our kind of place. The Tsim Sha Tsui section of Kowloon reminded us a lot of the area of Philadelphia where we live, so we felt right at home even in an obviously very foreign country. In addition, everything we experienced in the country was professional, efficient, and on schedule. Expectations were communicated and set and stuck to. Any updates were also promptly communicated. The city was clean and they had hand sanitizing stands everywhere. The public transportation system had to have been mirrored off of Washington D.C.'s Metro or a similarly well-designed and maintained system. We were in heaven, and we stayed in the city for 2 days.
The last 2 days of the vacation we spent at Hong Kong Disneyland and stayed at the Disneyland Hotel. As cheesey as it sounds, Disney was honestly a magical place. Neither Tim nor I had ever been to any of the Disneys in the US... I figured it would be a cool place to visit, and I'm pretty sure that Tim went along just to make me happy, but our expectations were completely exceeded. The hotel was beyond beautiful. The staff were in character and extremely efficient and helpful in ways that we could not have imagined. The entire park had an enchanted feel to it, even though it is no where near completed. All day we were told to "Have a magical day!" and people really meant it, and I think they sprinkled us with magical fairy dust when they said it.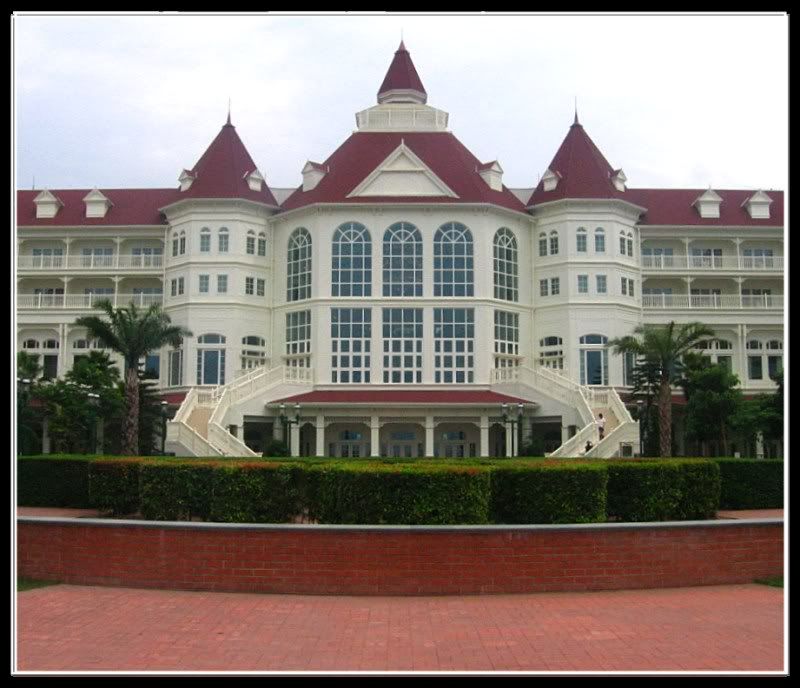 Although we are now in magical debt due to the fact that Hong Kong is pretty close to US prices, I wish we could still be there. Departing for Manila today was extremely hard. But, we are back in Manila now, and will have our memories and the many pictures and gifts purchased to help us remember the excellent vacation we had.
Please see below for details of each day of our Hong Kong Trip:
Hong Kong Day 1 -
Arrival, Exploring Kowloon and Boat Tour
Hong Kong Day 2 –
Hong Kong, Lantau Island Tour and Night Market
Hong Kong Day 3 –
Hong Kong Disneyland!
Hong Kong Day 4 –
More Disney!
Hong Kong Day 5 –
Back to Manila (Escaping the typhoon!)