Music Post
I've been able to put a few of my music tracks up on
Download.com's music section
. Nothing spectacular, just three of my more complete ventures into composing and producing my own electronica. I've made a ton of tracks, it's just that only a few end up with the structure and sound I like to deem worthy of adding samples to and re-editing into complete tracks. (Even then, they tend to last well upwards of 5 minutes...not so well-suited for radio play...oh well). There's a nice chill-out tune called "Brush & Chill" for those you not into the harder beats. I also have a few other tracks up on
MySpace
.
The
Swatara Creek
is a small, winding body of water in Lebanon County, Pennsylvania, near to where I grew up and learned to love music. Living there in that woodsy setting was a season in my life that was quite instrumental in developing my character and personality. I thought it a fitting name for what I (attempt to) do musically.
In other music news, Starscape, the biggest electronic music event on the U.S. East Coast is happening this Saturday in Baltimore, Maryland. Put together by the famous Ultraworld Productions (Remember Energize and Engage at the D.C. Armory?], I'm sure it will be a great show, let me know how it goes.
[Checking the Line Up....]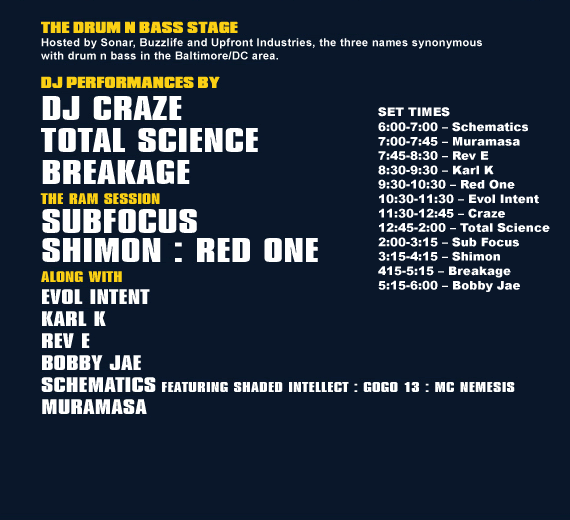 Here's some pictures
I took of last year's Starscape Event.