Answer: Kick-Ass Vegetables!!!
When we visited the
Po Lin Monestary on Lantau Island in Hong Kong
, we were psyched to have our first reliably authentic vegetarian meal in months. It was a heavenly experience of multiple steamed dishes of organic delight, all carefully grown on the grounds of the Buddhist temple. At the same time, on the other side of the globe, in the conservative Christian rurality of Lancaster County, Pennsylvania, my parents were busy planting and sowing their own seeds in their own ever-expanding backyard garden. My Dad has almost reached professional obsession with his composting techniques and rainwater collection devices, but it's certainly worth it given the huge amounts of delicious vegetables that come out of that small rectangle of land.
This year they've added corn to their list of home-grown goodies, which includes cucmbers, soybeans, radishes, lettuce, tomatoes, peas, string beans and asparagus. It's always a treat to visit them and taste the wholesome goodness that can only be experienced with home-grown veggies (and get sent home with loads of extra produce!)
When I was over last week, I took a few shots of their bountiful backyard.
[Soon to be Corn on the Cob]

[..."to Pickle or Not to Pickle." That's the question.]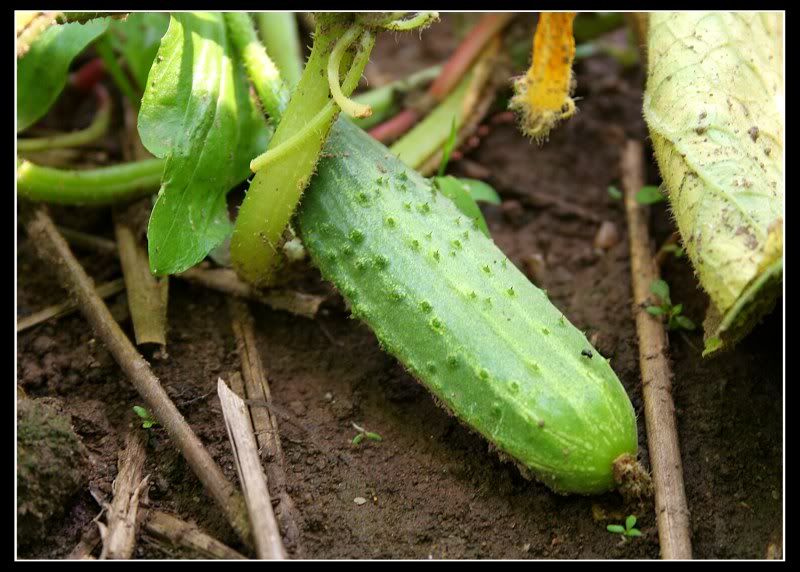 [
On The Vine
: Waiting to reach it's full tomato potential.]
[The Gardener surveying his crops]
[Lavender plants]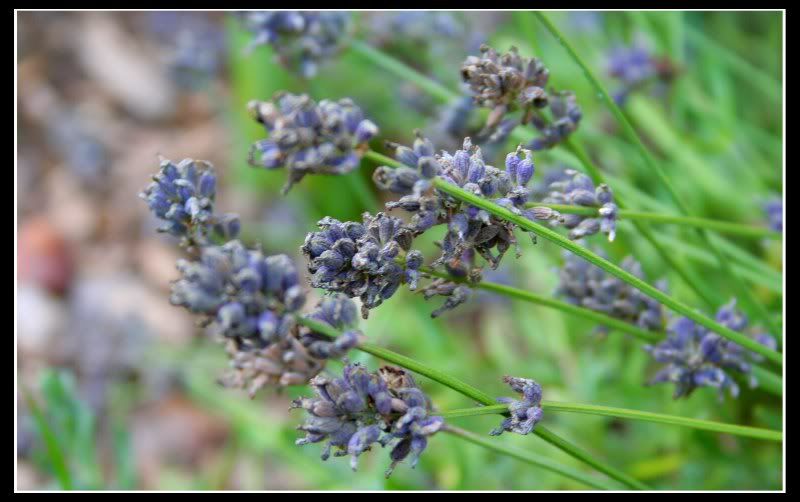 [
Close Call
: During an intense 15-minute mini-hurricane in Elizabethtown last week, the wind took down a section of this tree, narrowly missing both the corn crop and the neighbor guy's yard moose.]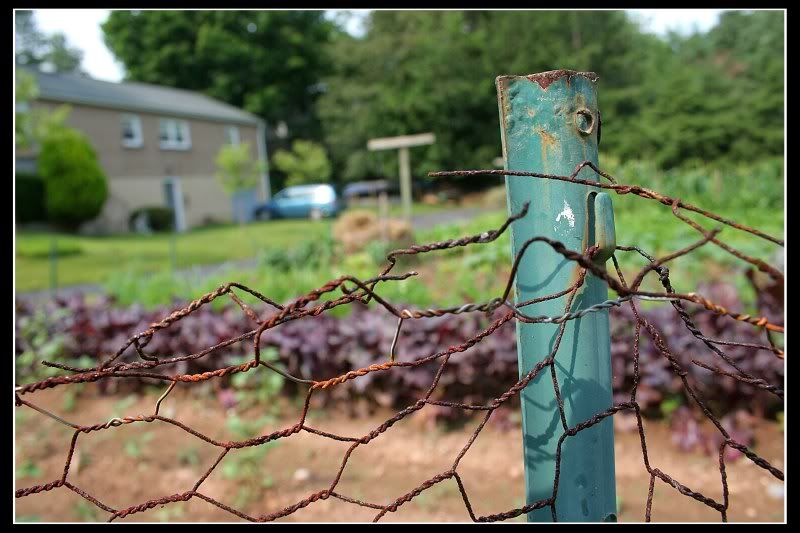 Another interesting Lancaster County event was a cool little get together for a
Filipino-American Friendship Da
y celebration hosted by Jim and Racquel. Lots of food and drink and the Repiques here in Manila were kind enough to purchase
barongs
for Kendra, Don, Faye and I.
[Stylin' the Filipino formal wear]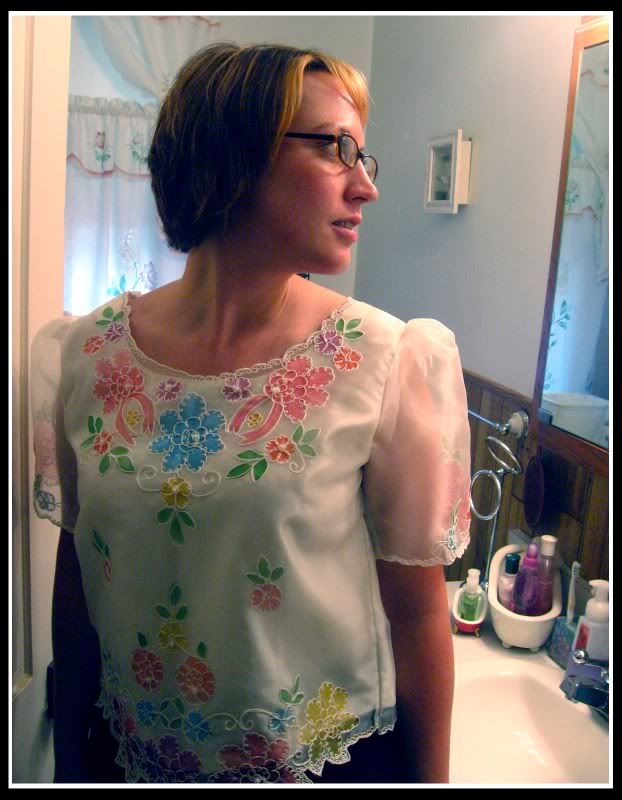 The party was quite fun and we had a great time talking to all the people- American and Filipino alike. It was also great to meet Jim and Racquel's adopted sons. Everyone was really friendly and even showed us how to bust open the crabs and get to the good stuff inside.
[Eat that part! It's nice! (Who knew crabs were so colorful on the inside?)]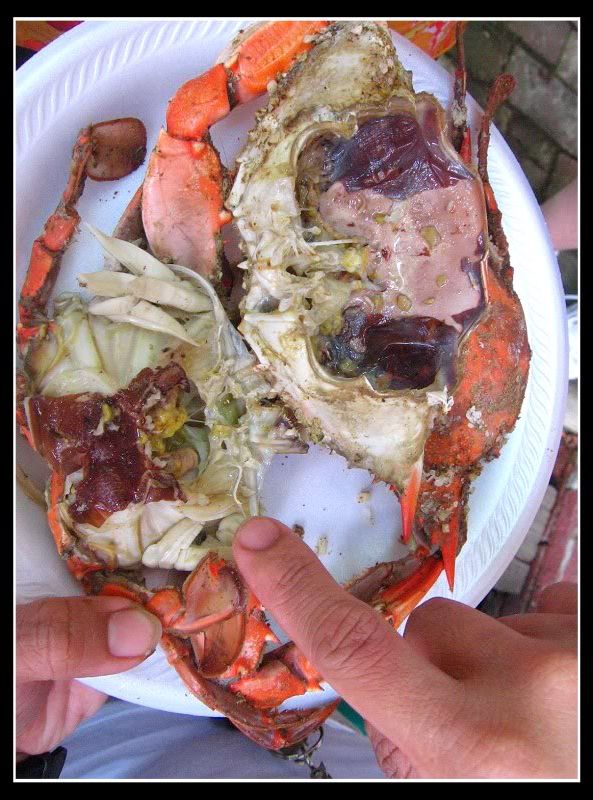 [The famous Filipino BBQ'ed Chicken Lolipops.]

[Now, I don't condone giving alcohol to any animal, but this little fuzzy guy found an overturned beer can all on his own and went to town. We did take his keys away from him and make sure he got some food in his stomach.]
[The Drunken Doggy is helped home]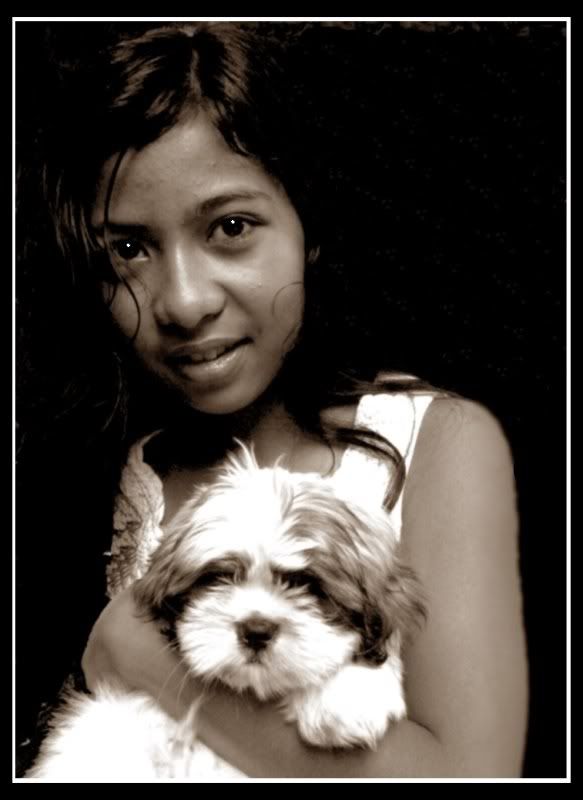 [Kendra and I doing the Filipino "Pogi" pose. (Kudos to anybody who can wear those barongs in full summer heat for more than 15 minutes)]

Kendra's Grandparents also had some photogenic outdoor flowers as well.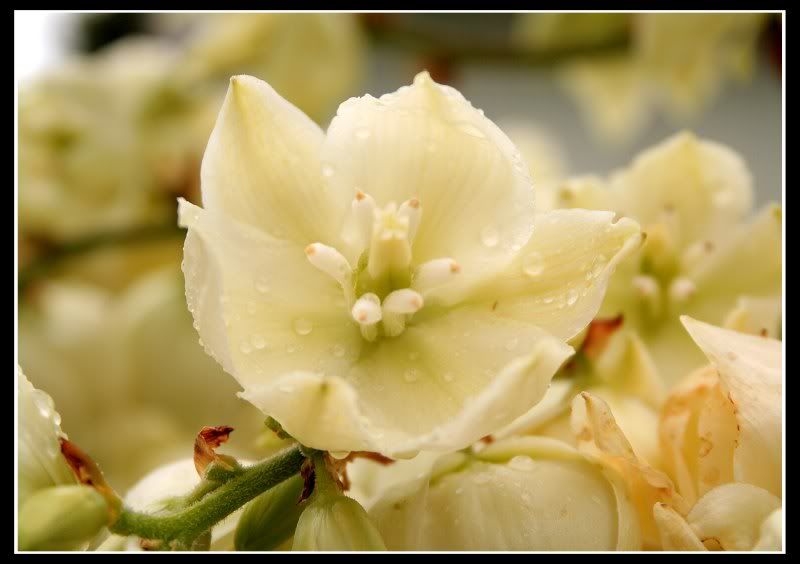 [A quick explanation for the increase in all the nature shots: Photography runs in both sides of my family, but during a recent dig through numerous boxes of 35mm slides in my parent's closets, I have quickly realized that I desperately need to step up the calibre of my shots to keep up with the amazing high quality standards that have been set for me by my parents, grandparents and great aunt. I'll be sure to share some of these great shots from the 50's and 60's once I get back to the U.S. and am able to scan some of the slides.]