Typhoon Alert! "Ma, get the herd inside!"
Typhoon2000.com
has a cool animation of the storm track. The clouds broke for about an hour around 9am, but now it's back to it's full-force deluge again. I guess this is what is meant by the term "rainy season". And it looks like it's here to stay: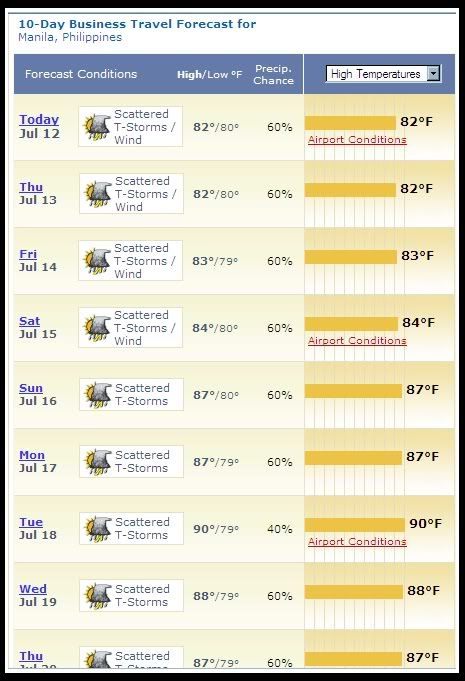 Here's a few shots out of our window around 7:30am this morning: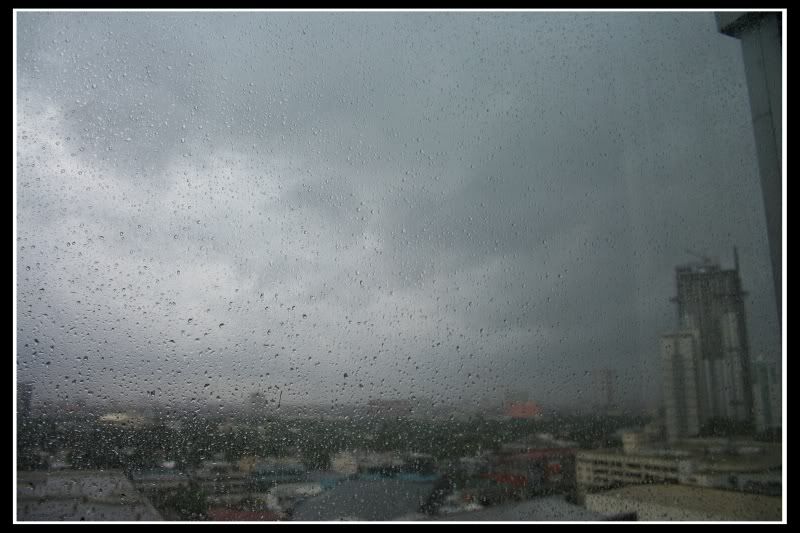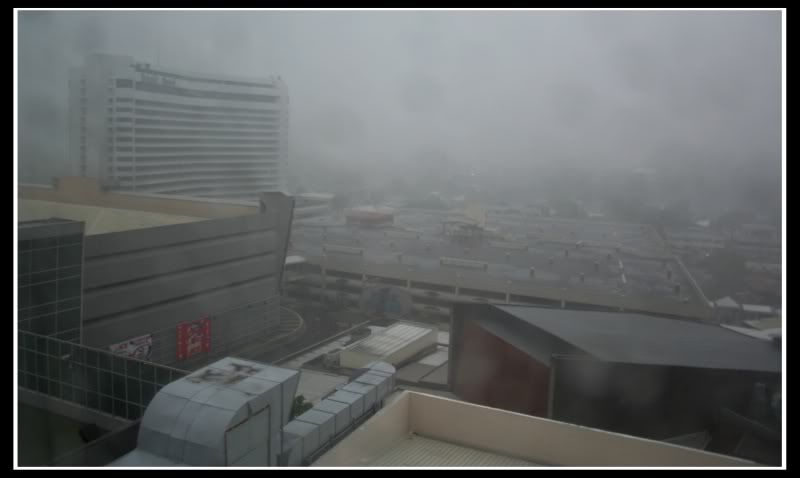 Update: 5:00pm, about 9 hours after the initial post.
After off-and-on rain showers all afternoon, it's now back to full-force downpour and thick dark skies. From our 10th floor window, I can see only about 2 blocks of street before it dissapears into gray, misty wetness. It's pretty intense.
[That's the roof of the Glorietta Mall....beyond that..nothing.]