Top Ten....Number 4
The Philippines is 8,533 miles away and we've temporarily transplanted both of our lives to this remote spot for 6 months now. We would have never survived had it not been for the special people that we recognize here at the Number 4 place on our chart:
The Friendliest Filipino's EVER!!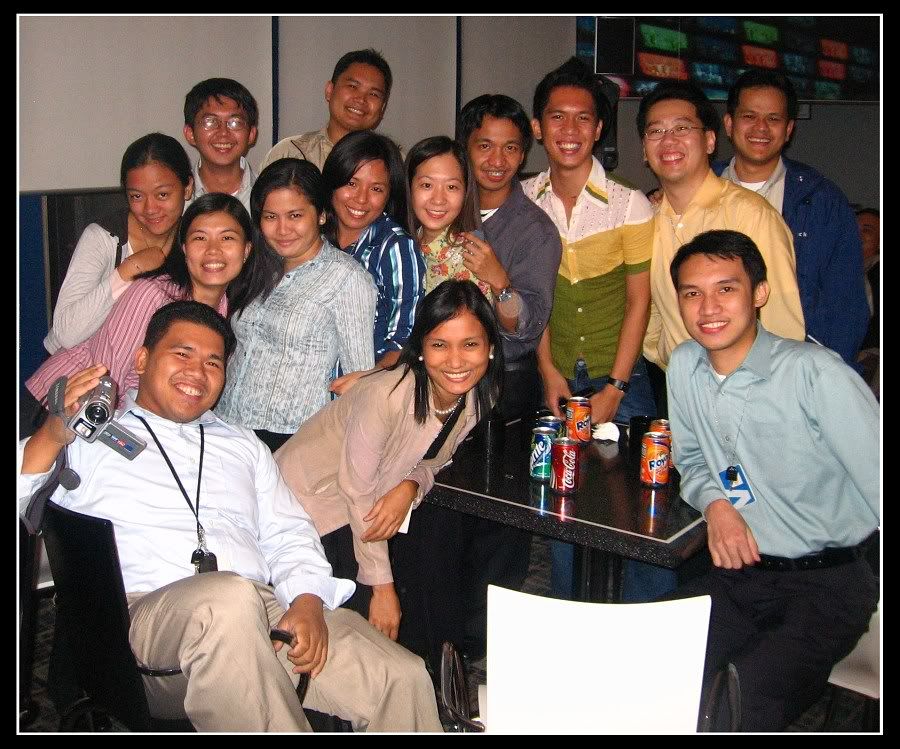 My co-workers have been amazing during my time in the Philippines. I was here to do some very specific jobs, and for the most part at work, I stayed pretty focused on that. For that reason, I regret I didn't get to know as many of the team members on a personal level as I would have liked to.
All the same, they have been such a polite, understanding, respectful group of people! If I was going through problems adjusting to the culture or had questions, they were incredibly understanding and helpful, seeing my problems as normal rather than being offended. This was even during those times that I was not able to maintain my composure and reacted badly to something or someone.
I am very proud of them for learning so quickly and for making such huge improvements in a relatively short period of time. They really do dwell on the positive and are on the whole an incredibly
happy, intelligent, and eager bunch of people
.
I would never have lasted here so long in such a different environment without first of all Tim; But a close second would be the supportive environment that my co-workers provided me with.
In addition to my immediate co-workers, Accenture's support staff has also been great. Thanks to Joji who arranges lodging, transportation, and in general takes care of all the expats. Also, thanks goes to Maiel and the rest of RMS who takes care of our visa extensions.
We'd also like to take this opportunity to express our heartfelt thanks to some other local families and individuals who have opened up their homes and hearts to us during our time here.
Blanche, Romy, Arlene, and Cheska:
Friends of a world-traveling ex co-worker, they both made us feel very welcome in this foreign country and allowed us to experience the hyperactive chaos that is a
birthday party
at McDonalds for a 2 year old!
The Repiques
: "Going out of their way" would be an understatement for this wonderful family. Picking us up on our second day here for a fun-filled day at
Enchanted Kingdom
, offering us the only air-conditioned room in their house, l
etting us visit their church
and treating us to a most amazing
culinary experience
at
dampa
.
George
,
Verna
,
Venesa, Rene
and
Crystel
- we thank all of you for taking so much time to be such great hosts, guides and friends. We'll miss being able to joke around with George and see
Crystel smile!
Thank you for the barongs (
Kendra's
/
Tim's
)and everything you've done for us!
TinTin at the Oakwood
: Our main point of contact at our residence and the main reason that moving into a new place went so smooth. Thanks to all her hard work and dedication to her clients, we had a wonderful experience in our 10th floor "Home (very far!) away from Home"!