The Philadelphia Record Store
This past Saturday, while Kendra was visiting friends in North Carolina, I grabbed the camera and took a walk around town. It was a cold and windy day, but the sun was out and so were alot of people.
It's been a while since I just took the camera and headed out with no real direction in mind - not since so many of those kinds of days in the foreign environment of Manila-, so it felt a little odd to be walking around my own local neighborhoods with a camera...it's not like I was going to be running into any
wet markets
,
locksmiths, SWAT teams
or
poker players
.
But I was in search of something visually interesting to document, so I braved the cold and headed south. The low temperatures and blustery wind may have quickened my pace and decreased my awareness- it took me about 7 blocks or so for me to find anything remotely interesting, but when I found it, it was a gold mine.
I don't know what it is about a store crammed full of old vinyl records that appeals to my photographic eye- maybe it's all the repeating lines and patterns-, but the Philadelphia Record Exchange on South St. has all that atmosphere and more (like a bench painted in American flag colors in the basement and dozens of dog-eared box sets of Bach recordings).
Here's what I came out with: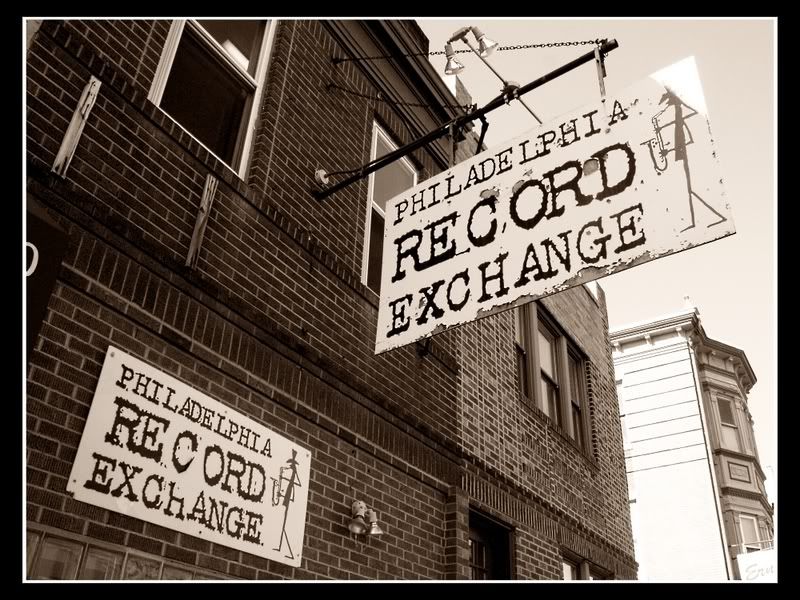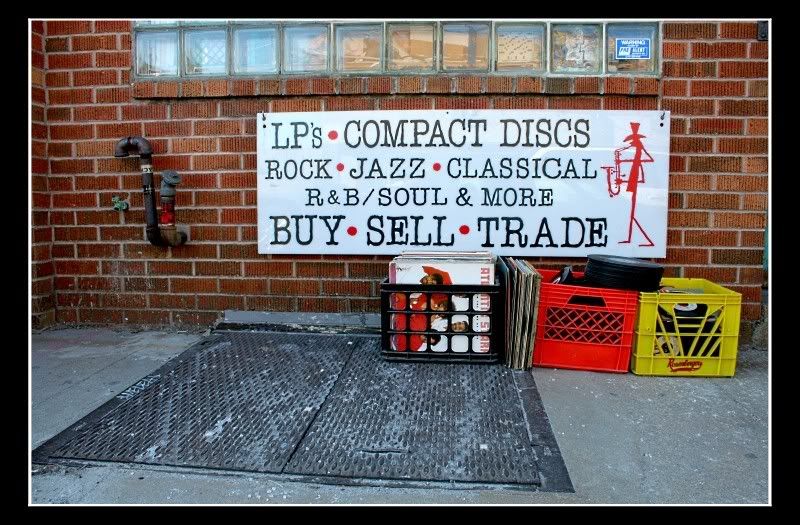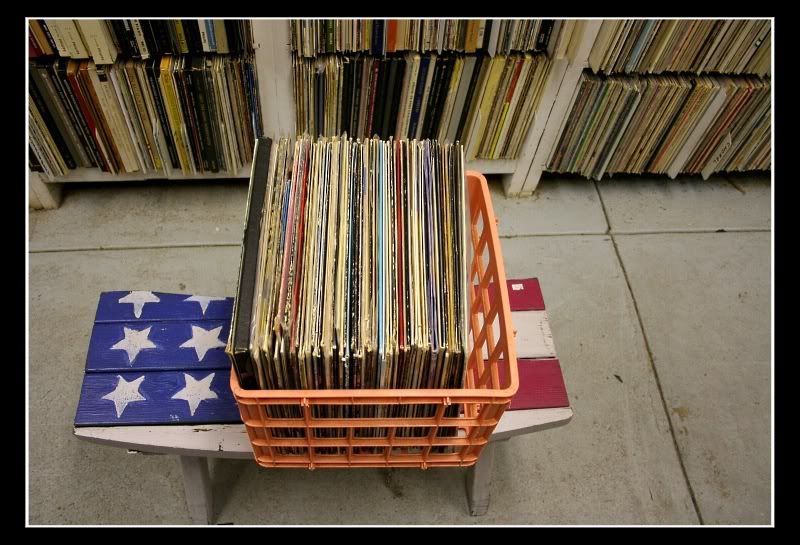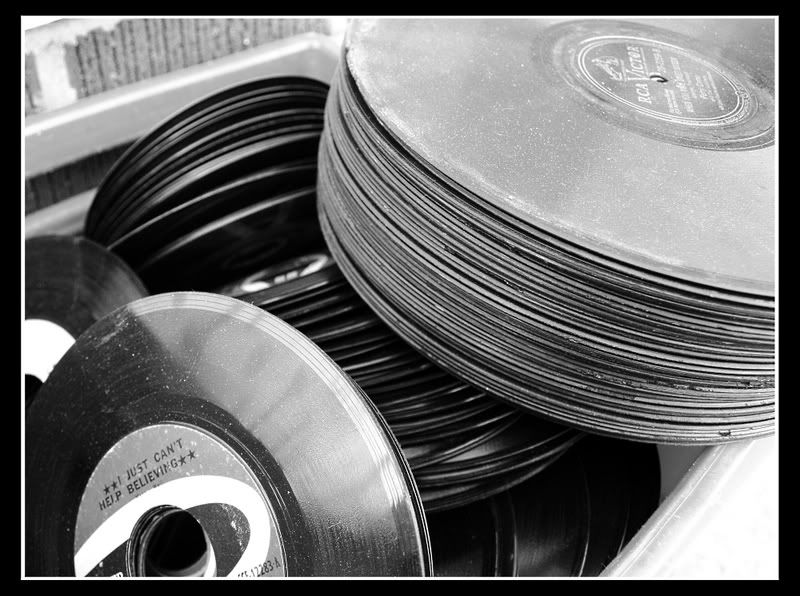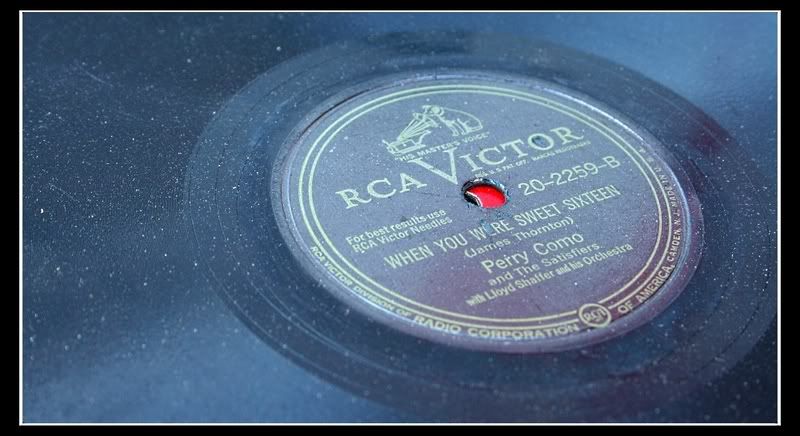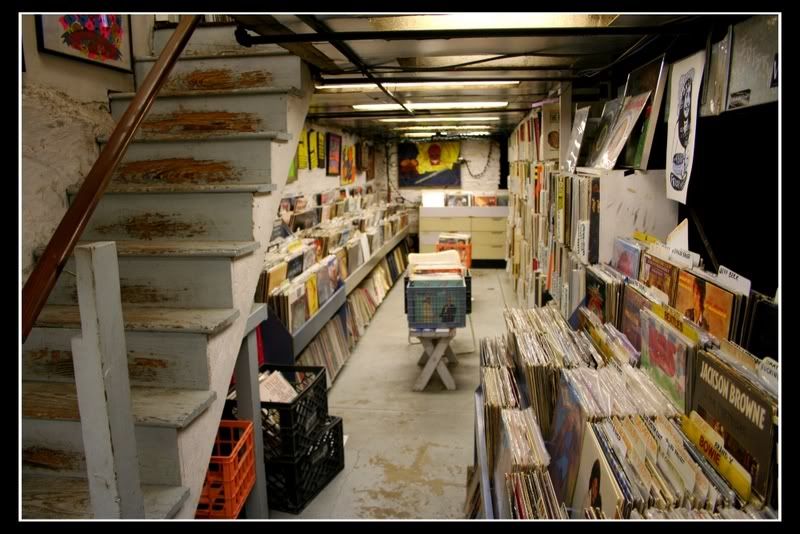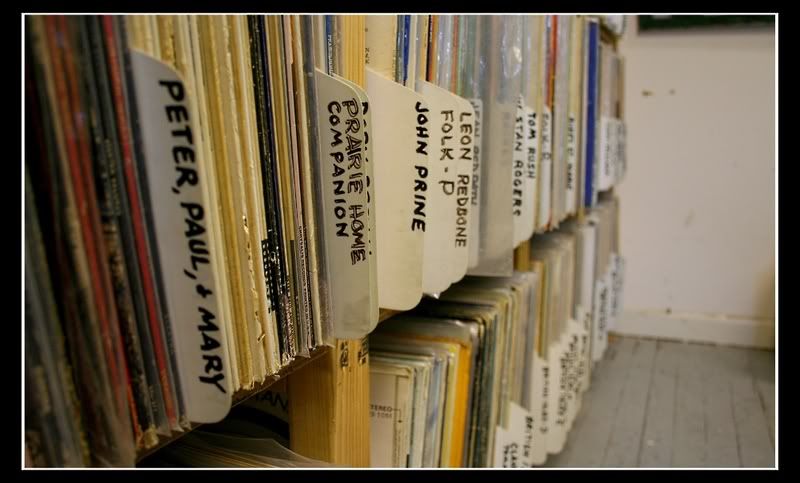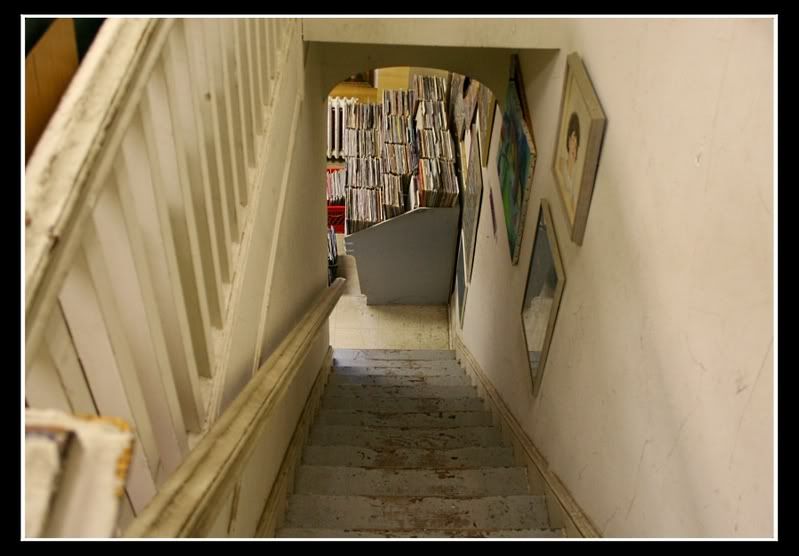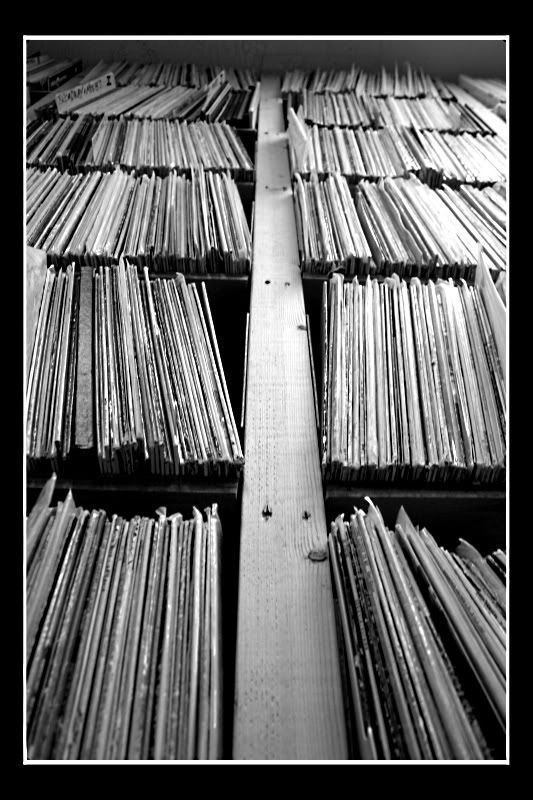 [A little further down on Bainbridge is a collection of brightly colored South Philly townhomes]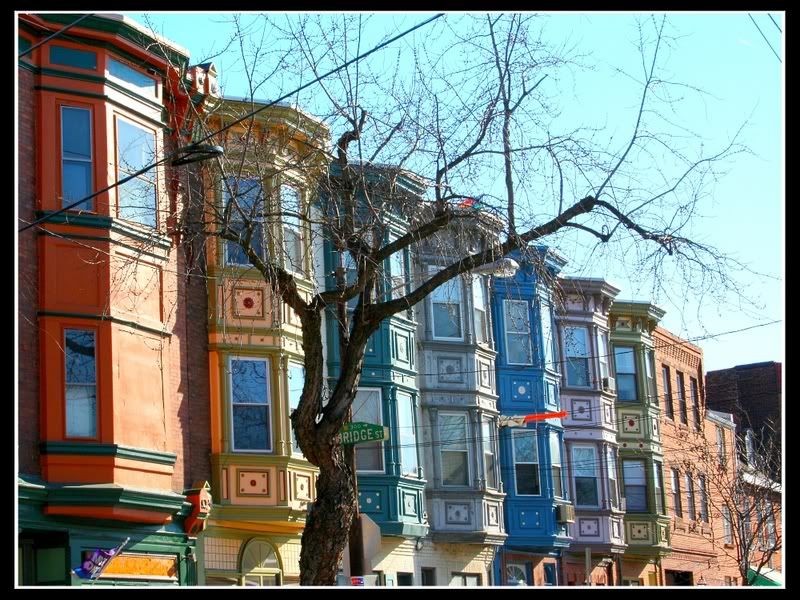 [Walking back home on North 3rd St, I happened apon one of the Old City boutiques with a unique marketing method:]