Adirondaks/Lake Placid
[Winter in the Adirondaks - Across Marcy Dam]
Between Christmas and New Years, the immediate Wingert Clan (Me, Kendra, my Mom and Dad and my sister Sara) headed North to find some real winter (it was a 60 degrees and sunny in Philly.) We took over a cozy little cabin complete with wood-burning fireplace just outside of Lake Placid, NY and did a wide variety of activities around the town and in the surrounding wilderness of the Adirondak Mountains. We did see some snow- there was a bit on the ground as we drove in and we saw a few good inches fall during our 2nd night there.
I took a ridiculous number of pictures- given the beauty of our surroundings and the fact that for Christmas Kendra got me a nice new Canon 55-200 mm lens for my 350D.
Given the number of shots I took, I'll try and break them down into various posts. I'll put up some of the family and our house here and the ones of our excursions in other posts.
Adirondak Sled Dogs
Hike to Marcy Dam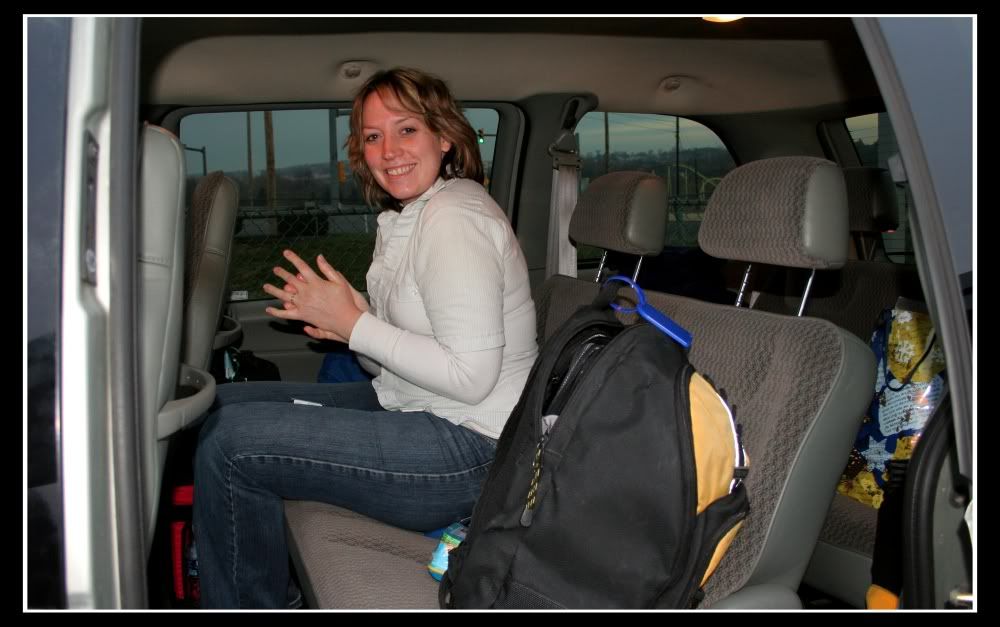 [Leaving at the crack of dawn Christmas morning, Kendra awakens to find herself very sleepy and cold at a gas station somewhere in northern PA in the Voyager II]

[All the essentials of a great winter trip (food, supplies, hiking/snowshoeing/skiing gear) are packed with care in the trailer and covered with a plastic tarp and tied securely down.]
[Our awesome "Alpenglo" home for the week. Very cozy, very clean, big kitchen, wood fireplace (chopped wood on premises), big tub, great view.
Stay here!!]
[Inside and cozy with the a blazing wood fire, watching snow falling outside]
[
Puzzle #1:
A ridiculously complicated piece full of infuriatingly similar colors and textures and not a single straight edge to be found (thanks, Sam!!!)]
[
Puzzle #2
: A jigsaw and Sodoku rolled into 1]