Valentine's Day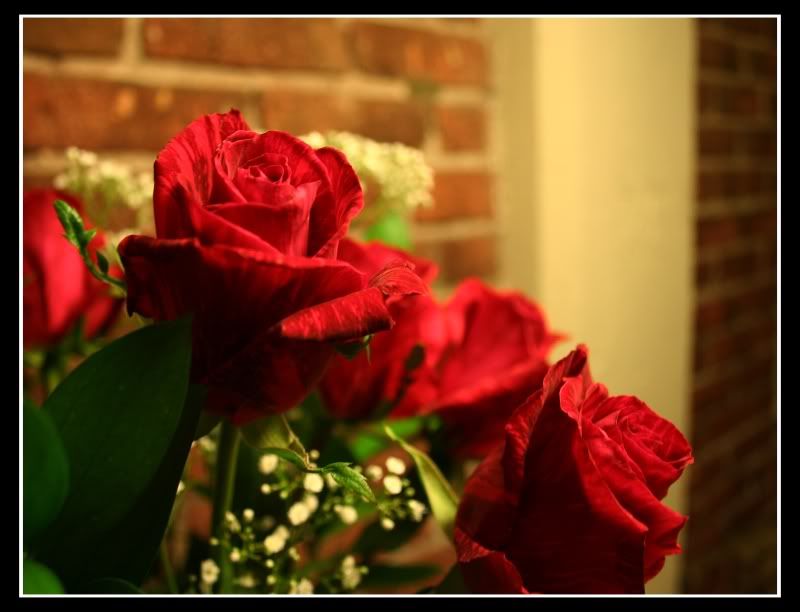 Today I received a very nice surprise: a dozen tiger roses from Tim!!! They are a hybrid rose that have tiger stripes on them in two different shades of red. They are awesome and just gorgeous.
I remember the first couple years we were married, Tim had such a hard time remembering holidays. It is so impressive to have received roses now an entire day early and of his own volition! They came from ProFlowers and I assembled the arrangement in a very pretty vase that came with the package.
Thanks, Baby!!!
*****
While Kendra was in NC, she happened to find an antique shop (Rebecca & Luke's favorite store) with the this crazy huge cast-iron clock. It's now on it's way to Philly (as my Valentines Day gift) and may or may not see public display until we move out of Old City.
[hint..it's the
really big one!
]