"The Dawn of a New Era"
(or, "I just turned 30!"). Seriously, though, I never thought I'd make it this far- it's like a fresh new start!
I was able to spend the night of my 30th birthday with some of the coolest co-workers one could wish for! Earlier this week, I called to reserve 3 lanes for about 20 people from 8pm to 10 pm at the Lucky Strike here on Chestnut Street in Philadelphia. It's a bowling alley like you've never experienced before, with a cool, retro lounge atmosphere, lots of video screens & projections, good food, drink and a dozen slick, modern bowling lanes.
Kendra and I arrived around 7:15pm, checked in with the staff and had just sat down at the bar to order a few drinks and appetizers, when our group started to roll in. Only a few people weren't able to make the party, so it was a wonderfully crazy and varied mix of co-workers and their significant others. The staff at the venue was quick to get us set up and bowling, as more and more people arrived soon after 8:00. With the 3 lanes, we were all able to get in lots of bowling action (plus, with the mph of each attempt displayed on the screen, it's hard not to dismiss your overall score and go for speed!).
Kendra, of course, scored very well with her unorthodox bowling style, as did a few other members of our group. I did OK- bowling is one of the few sports that you can be absolutely terrible at the majority of the time and still enjoy participating in.
It was a really fun time, and I very much appreciated everyone who came out! Bob and Anthony both won Red Pin Parties (by getting strikes on the frame where the lucky red pin came down in the center spot), so maybe we'll be back to Lucky Strike in the near future! A bunch of the guys got to together and gave me a nice gift certificate to Ritz Camera, so I'm thinking of what to get...I definitely need a few essential things before Costa Rica, but I've also been wanting to pick up a semi-wide prime (non-zoom) lens to help stretch my skills. I'll keep you updated on any purchases!
Speaking of photography, Kendra picked up the Canon last night at Lucky Strike and captured some great shots of my friends and co-workers in their more crazy (read: normal) moments: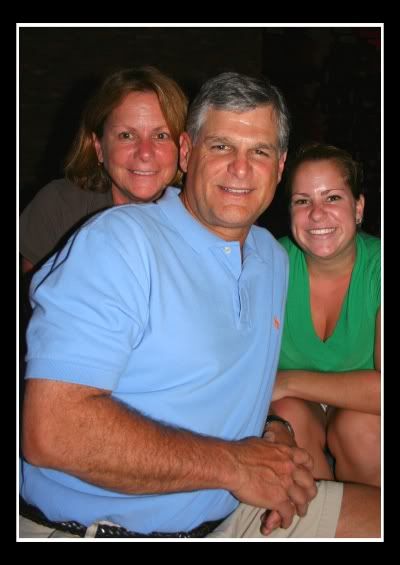 [
Above:
"Precious Moments" Moho captured this touching scene on film...a shot sure to be admired for generations to come - good eye, Moho!]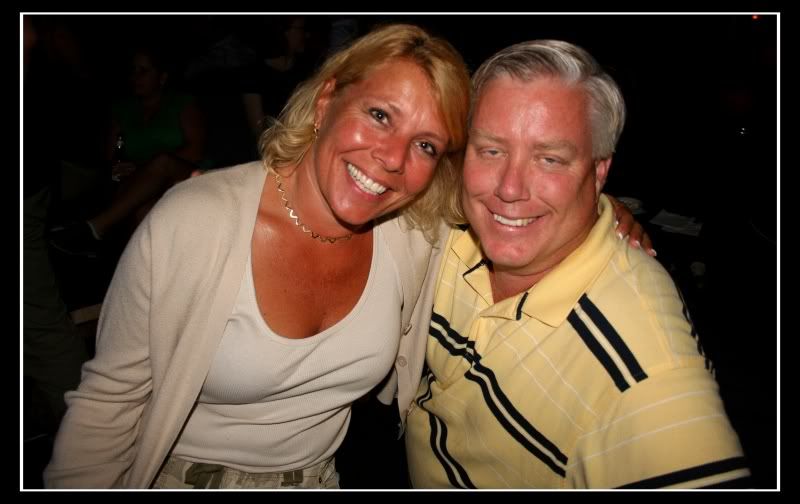 Good times, great memories! Let's go see what being 30 is like.......