Mariya's 30th Birthday
At around 3:30am the morning of August 18th, Tim and I woke up to the alarm clock and forced ourselves out of bed. We had a car to pack and a long drive to Montague, Massachusetts to celebrate the 30th birthday of my friend from college, Mariya.
Although our schedules have been crazy, the last several times I've seen Mariya, she has made the drive out to me, and I definitely wanted to make the effort to see her this time!
She had planned a picnic at a lake near her home from about 10am - 1pm on Saturday followed by dinner and a party that evening at the house she shares with several other families and couples out in the country.
The drive out was pretty neat. First of all, there were not many cars on the road at all and the weather was good, so we made good time. Second of all, Tim had been gone quite a bit the week before, and we had not spent much time together, so being in the car for a long drive was a good chance to see each other again.
We didn't actually get lost until we tried to find the picnic and realized we had the wrong directions. Mariya had been trying to call us to give us the right directions, but my cell phone did not have coverage in the middle of the woods. Finally, we got through to her, got the directions, and found it - after a few more turn arounds.
The location for the picnic was at the Conway pool - actually lake with diving platform. There was a small beach and picnic tables, and it was a pretty tranquil place. There was excellent vegetarian food (Mariya's entire family is vegetarian) and Robin and a friend had made cute green t-shirts for everyone there which had been imprinted with some of Mariya's favorite native plant life. (Mariya is a horticulturalist).
It happened to be that it was freezing cold outside. This was very ironic considering how hot and humid the rest of the week had been. Despite the weather, Mariya and her cousin Robin decided to swim anyway! I had on the beach in a sweatshirt watching.
After some great food and some freezing cold laps on the part of Mariya and Robin, we caravaned back to Mariya's house to relax a little before the party that night.
Mariya is renting an apartment in a large farm house which historically was a "poor farmer's house" meant to house something like 3o families. At present the house had been converted into about six units, I believe. The people in the house had formed a community and most of the residents really seemed to get along well. It was a very unique thing to see.
Tim and I brought our tent and set about finding a place to pitch the tent and hopefully take a nap before the party. Our plans were postponed a little while to meet Mariya's awesome neighbors and their children. The little boy, Wiley, loved Tim and asked him a lot of questions. There were two other very young children who did not talk much, but just observed us in silence.
Finally, we lay down for some reading and a nap and realized how exhausted we were after the long week and the drive.
Tim woke up before I did and tried to get me awake, although it took awhile. Finally, I drug myself out of bed and helped everyone set up for the party. There was another huge vegetarian feast for the party. My job was to bring the alcohol, so I brought a bunch of wine and vodka, most all of which would be consumed by the end of the night!
After a great meal and lots of conversation, we all pulled our chairs to the fire and finished up our drinks and the "vodka watermelon." (You'll have to ask Tim, Mariya, and Robin about that one... I was sleeping). We told stories and chatted for several hours before all heading to bed.
It was a very nice time although I definitely experienced mixed emotions about the whole experience. To begin, I realized how very different Mariya and I's lives were. It is nearly to the point of being difficult to identify with each other, although on some level, we still understand and care about each other. In addition, it was a reminder of how hard it is to really be fulfilled and content in life. So many variables from location to socio-economic status to family to friends to work contribute to how you feel about your life. It is hard to know what the right situation is.
As I shared stories about some of my struggles and stressed, it was interesting to hear struggles and stresses shared from people who lived in the woods in such a tranquil environment. I'm sure all of this isn't coming across clearly. It was just a little discouraging to me. I have felt from time to time that if my environment were not so stressful, and I had more peaceful surroundings, I'd be happier. But I'm not sure that is really the case. Problems follow you everywhere, and my guess is that you'd leave one and another would come!
After our philosophical evening and too much wine and vodka watermelon, we all reluctantly got out of bed and set about the clean-up efforts. After helping with this and packing up our tent, Tim and I headed back on the road for home.
We did make a pit stop though to pick up some growlers of beer from a local microbrewery. The containers the beer come in are really cool, and I knew my sister would like a few for decorating at her house.
Mariya also left that same morning with her parents for an 8-day birthday vacation. They were heading to Nova Scotia and had stops and activities planned at several locations up and down the coast.
The drive home for us was MUCH longer than the one there - almost twice as long. We took an alternate way around New York City because traffic was almost at a stand still as we got a few hours from the city. That was an adventure. We started the week feeling a bit behind in energy and sleep, which really showed. It was great to see Mariya and friends though!
Happy Birthday, Mariya!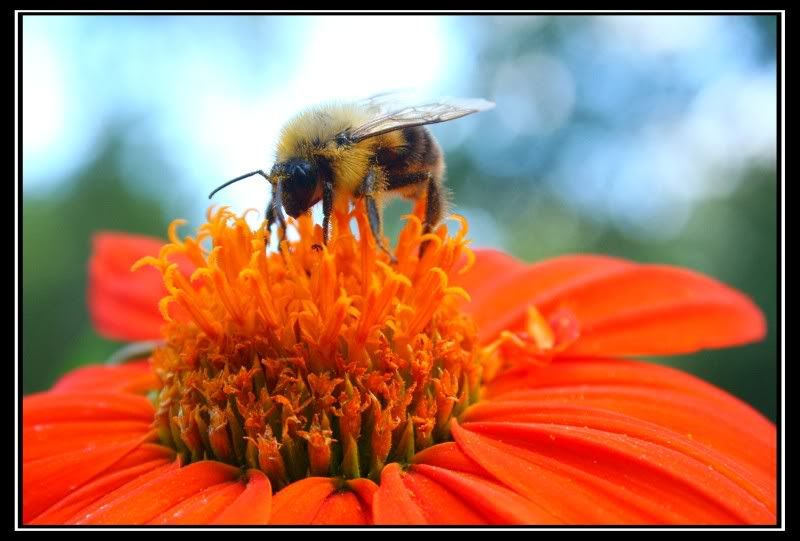 [Kendra and the beautiful Mariya... I know it looks like I'm strangling her... unintentional!]