Of Farmer's Markets and South Street
Today Tim and I took a rare break from his busy fall schedule at work to take a walk and spend a bit of time together. We got out of bed reluctantly (but out of necessity due to the persistent Elora) and decided to head towards Head House Square where there was a farmer's market. On the way we picked up much needed caffeine at Starbucks.
It has been awhile since we were able to take a walk together, but we immediately fell back into the roles of Tim looking for anything interesting to photograph and me helping him. Anyone close to a photographer will know exactly what I am talking about, but it gets to the point where you just don't look at anything for the function it performs. You don't see an Aaley. You see lighting, angles, interesting contrasts, a story. You stop together without speaking and wait for the shot to be taken. You continue on. You see a discarded mask and realize that your partner will not consider it a discarded mask. You stop. You wait. You continue on. You shiver because it is getting cold. You realize that when all else fails, you will be photographed. One million times. Lift your chin. Look right. Don't smile. You continue on.
When we arrived at 2nd and Lombard the market was already packed. It was fun to pick out vegetables and fruits. It must have been fate, because we had just enough cash with us to buy everything we wanted. We got great baby bokchoy, spinach, tomatoes, onions, apples, and cheese. We packed all of our purchases in the backpacks we brought along and decided to walk along South Street for awhile.
It was on this detour that I noticed one of my favorite things about living in the city. As Tim and I contemplate moving out of center city, it is small things like this that make me hesitate. We turned the corner of South Street and a man about our age in a casual suit and tie with purple/green/black hair in a loose ponytail came whizzing by me on a skateboard. I smiled at him. It was early and there were hardly any cars, so he was able to skate down the street without interference. It is the existence of so many people in one place who are so utterly themselves that I love about being here. The attitude of "you may not think all of me fits together, but it does, because I am me, and I assure you that it all makes sense somewhere in there" is one that I absolutely need to have around me. Of course everyone has confusion and insecurities and delusions, but they are trying. Anyway, I'm happy I was there. I'm still not sure what we'll do about moving. It depends, it depends.
Tim has some pictures of our day, so he'll likely update this post when he gets back from work.
That's all for now!
UPDATE:
(Tim)
An easy audio gig has allowed time for me to upload some pictures from Sunday.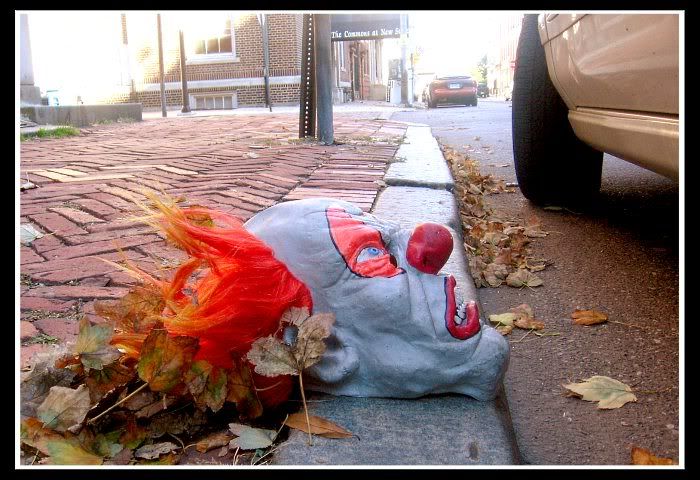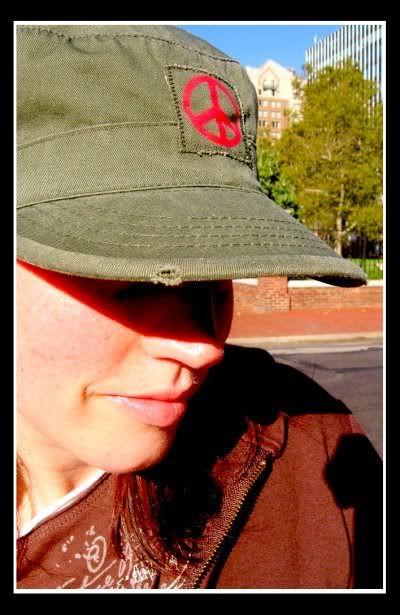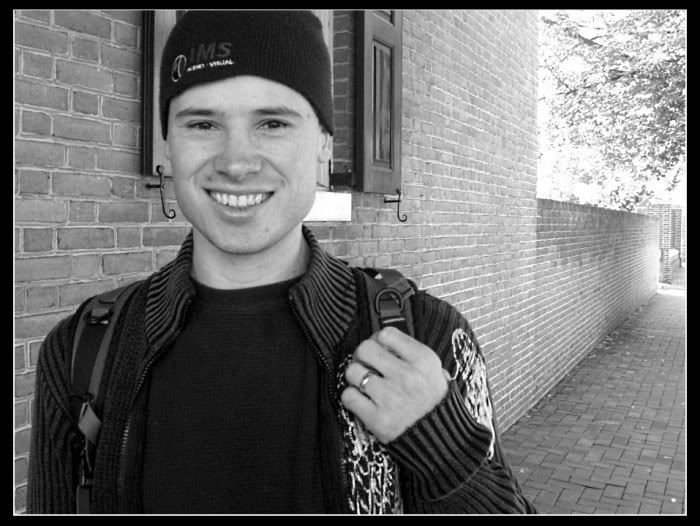 "Autumn Apples"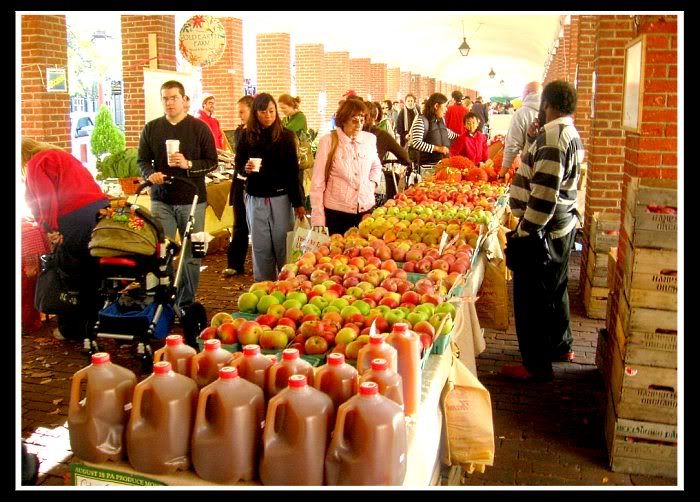 If anybody knows if Molletta (formerly on N. 3rd St.) is relocating, it would make somebody very happy!