Berlin – Touring the City II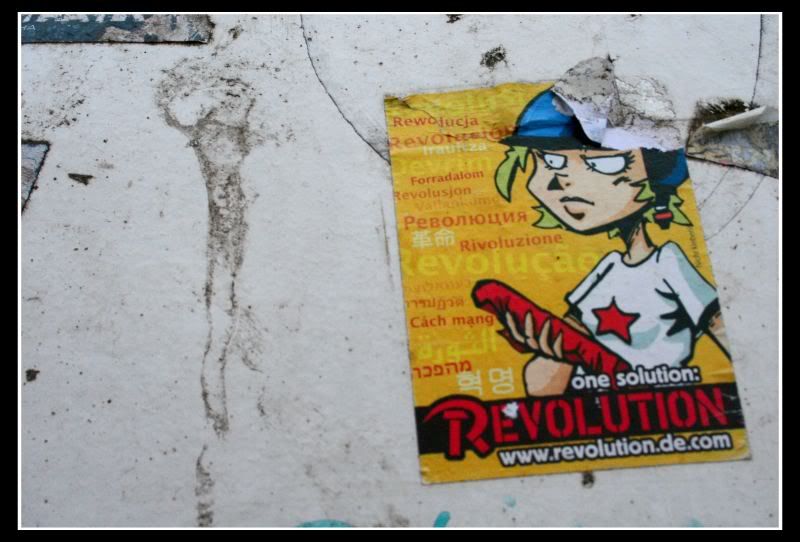 11/25/2007 (Berlin – Touring the City II)

We slept in again and didn't crawl out of bed until close to 11am. Tim had developed a cold during the night and I had been awake at various points throughout the night with my bad dreams again. I remembered my dream in the morning, but I don't now anymore. There was a lot of yelling and screaming and running around, and the whole mental experience was a bit exhausting. As a result, we ended up downstairs pretty much right at the noon checkout time. (This was OK, though; because it is the time we had agreed to meet Ray and Juan Carlos for the day anyway).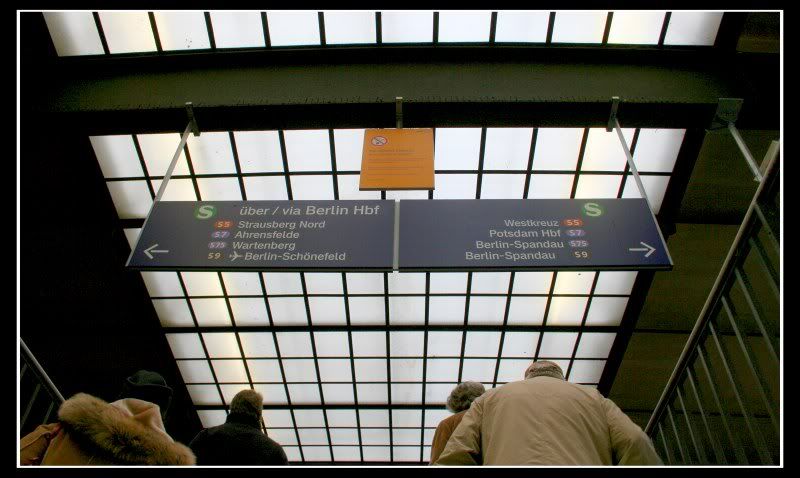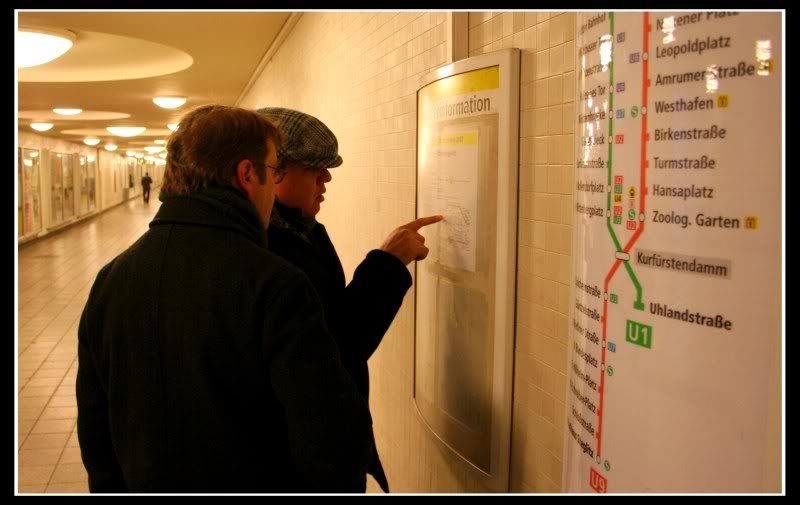 We checked out, and decided to return to that bombed out church in former West Berlin that we had passed in the dark the night before. (The official name of this church is, surprisingly, not "the bombed out church" but the Kaiser-Wilhelm-Gedächtnis-Kirche. It was really amazing, as was the modern sanctuary built right next to it. Again, I'll let Tim's pictures communicate the story to you.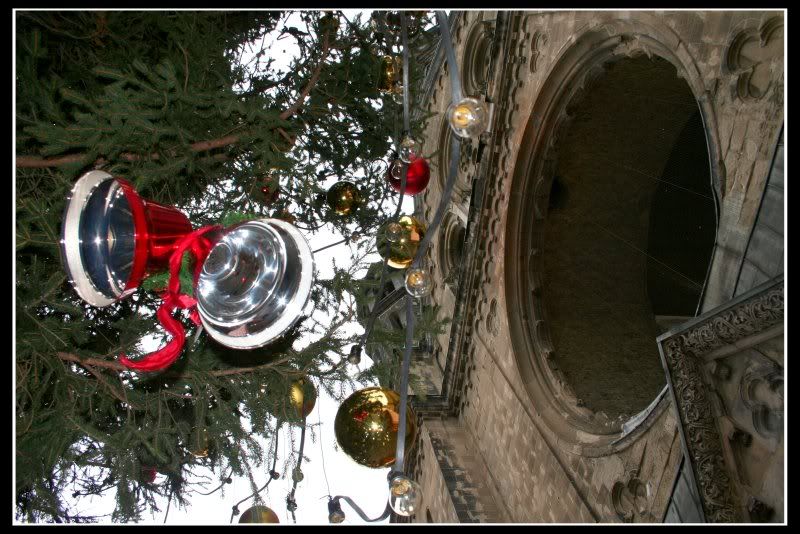 After this, we walked over to the shopping area where we also stopped for lunch at a Mediterranean place that served falafel. It was a very good lunch, and I was happy to have such an easy time to order something vegetarian.




Following this we resumed our walking tour of the city. We crossed many interesting bridges, looked at many architectural wonders of buildings, and passed by all types of people. Our tour of the Dom Kirche really stands out, because we walked all the way up to the top of it, and stood outside looking over the entire city. Tim has pictures of the inside of the sanctuary, various places of the climb up, and also pictures from the very top. It was a little scary to stand up there with only a chest high wall separating you from certain death. But we were very glad to have done it.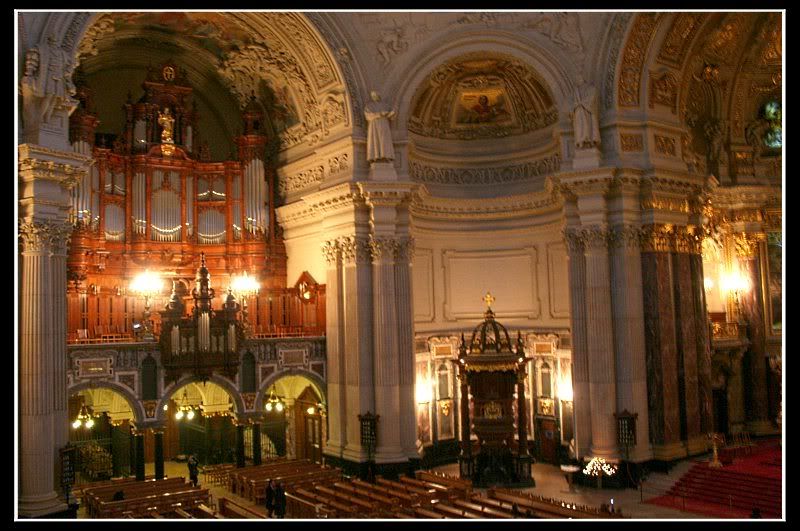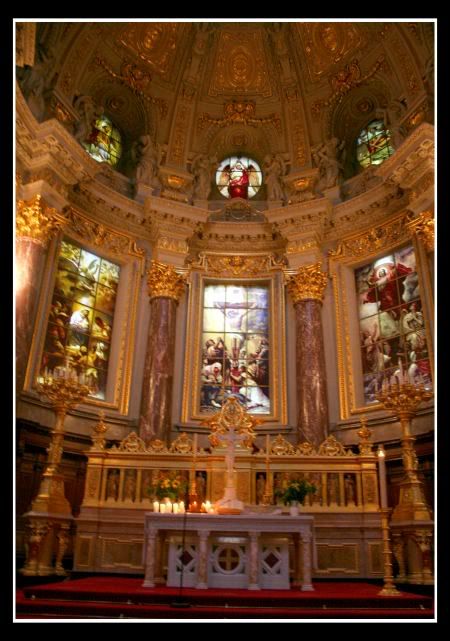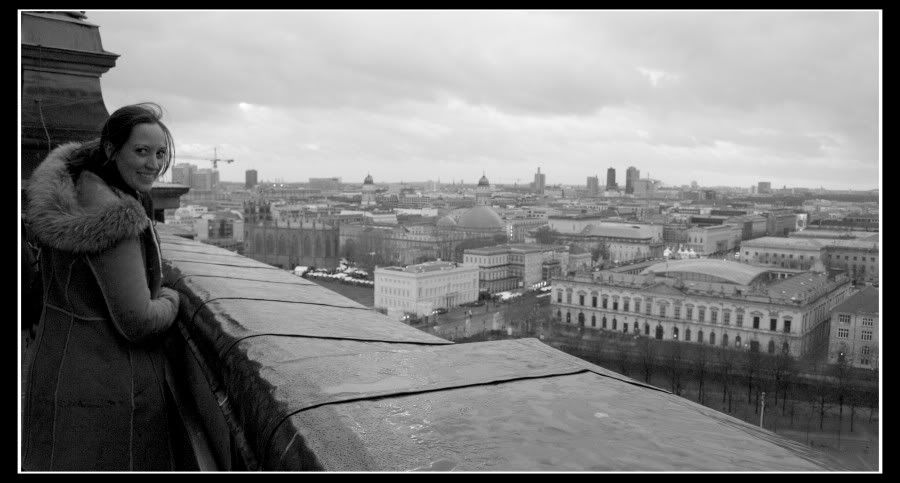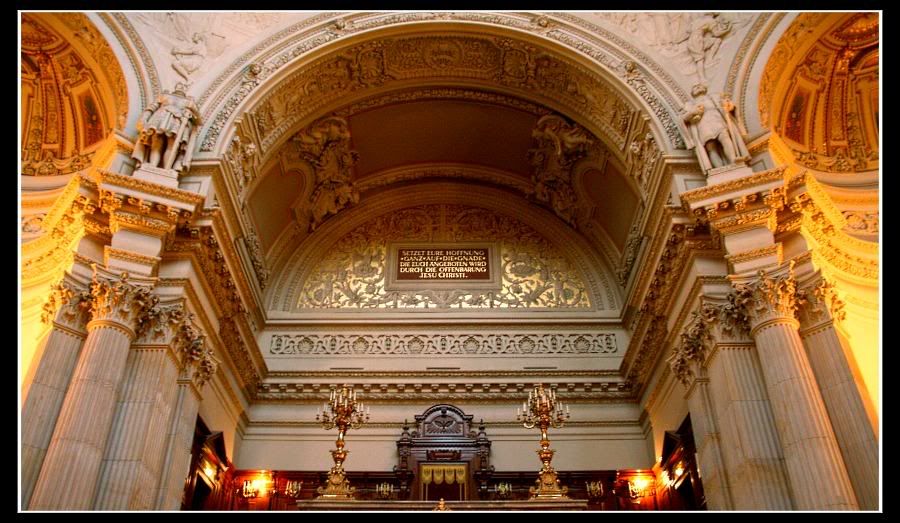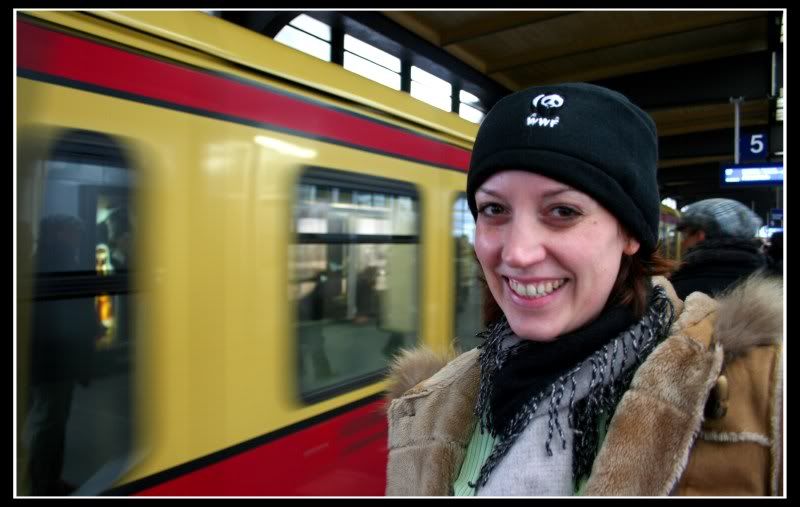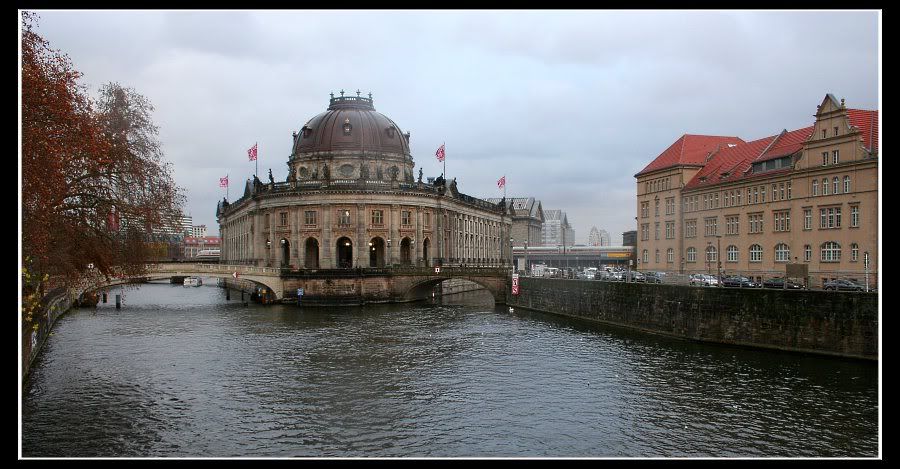 After touring the church, we walked through a sculpture garden by the Columbian artist Fernando Potero. He is apparently famous for making art with very fleshy people.



Unfortunately, after this it was time to head back to the train station for the train back to Frankfurt. It was dark already and the weather was starting to turn, so it was time, but we were sad to leave the city. However, we do have to look forward to the full-scale opening of the Christmas Markets in Frankfurt when we return.