It Must Be Christmas Time...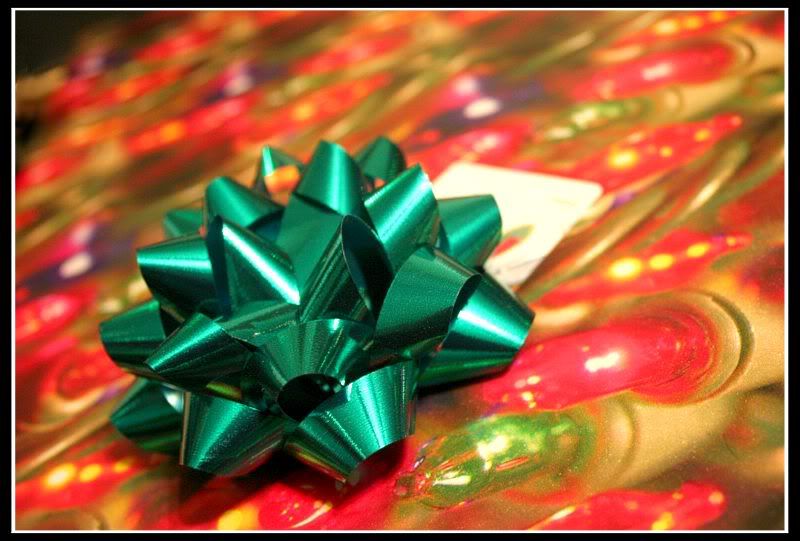 Christmas, '07 was a relatively low drama, low hassle time for Tim and I. This was a very welcome break from too many years rushing around from place to place and not enjoying any of them as much as we should of as a result. Nonetheless, there were a few predictable activities that told us it was Christmas time.
[Kendra can't believe she's actually a part of her crazy family sometimes !!!]
1. Attending church multiple times in a 12 hour period.
We did the family thing the weekend before Christmas this year. As both of our families are full of good, church-going people, and both of our fathers are still pastors, it stands to reason that they all would invite us to attend their church. We chose two this year - the Saturday evening service at my sister's church, and the Sunday morning service at Tim's sister's church. We should be pretty set now until next year. :-)
2. Seeing both of our families.
We don't see our families nearly as much as we should - especially not all of them together. This year we saw most of my immediate family (Jason was not feeling well), and all of Tim's immediate family (plus Sam). We had a good time in both cases and had some good times of talking and playing games. I highly recommend
Uno Attack
! for your next family gathering.
3. Donkeys in the middle of the city.
I always look forward to the live nativity at 4th and Arch. It is a nice place to walk past on your way to do other errands, even if I do worry that the animals get too cold. All the dogs in the neighborhood seem to enjoy coming to say hello to the cow, donkey, sheep, goat, etc..
4. Tim and I cel
ebr
ating Christmas with completely non-Christmas activities.
Since we are the couple that ordered a pizza and watched Carrie on TV on our wedding night, it really should surprise no one that we celebrated Christmas Day together by going to brunch at
Tavern 17
in the Rittenhouse area (complete with mimosas) then walking over to The Bridge Theater to watch
Sweeney Todd - The Demon Barber of Fleet Street
. We walked a lot that day - over 80 blocks total. The movie was very interesting and it was a nice day for a walk. My calves are still a bit sore, because (also predictably) I did not wear appropriate shoes for such a walk.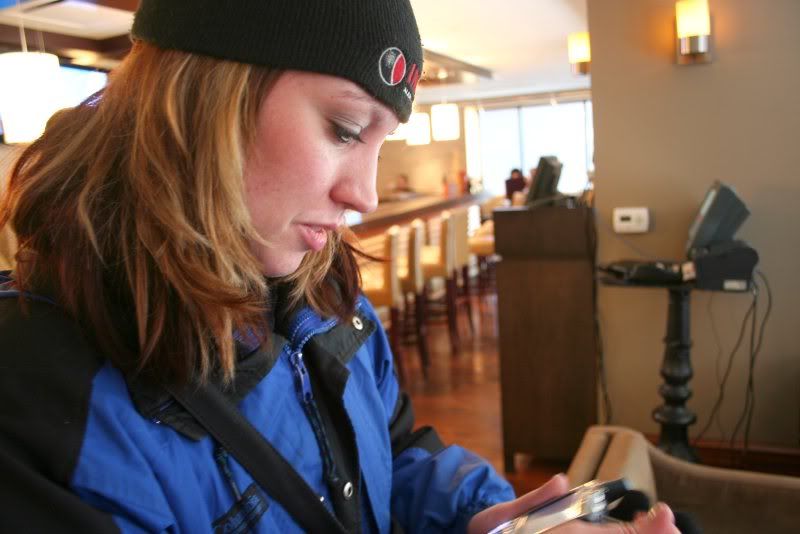 [Kendra sending out Christmas greetings to friends and family via text messaging]
So, that was our Christmas! I hope all of you had a great holiday!