Barack Obama Draws 35,000 people to my (old) backyard
So, the Old City condo's just about to get listed, so I'm planning to leave right from work to get back to the city and take some shots of the building and the unit. A critical audio/visual emergency mission lets me leave early and gets me downtown just as traffic is turning into a real nightmare. I drop off the gear where it's needed, head into the old neighborhood and see that Obama is coming to the lawn in front of the Constitution Center and Indepedance Hall Visitor Center. No streets are closed off, but there are people, news vans and cops everywhere.
Still driving around with a valid Old City #10 Parking permit, I snag a spot on New St., spend an hour inside shooting up the condo for marketing pics, then drop in another Flash card and wander over to where the action is.
People who have tickets are lined up for blocks, snaking down Vine Street, 6th Street and in front of the Visitor Center to get in. The sidewalks are all still open, which presents a good opportunity for some photographs until the rally organizers start moving us along. So I head to the grassy area around Independance Hall and the Liberty Bell which is jammed packed with people of all types.
2 and half hours go by as the music plays, the sky darkens and the crowd gets more and more restless for Barack to take the stage. He does, and speaks for a very short time, but the massive crowd stretching from the Constitution Center to Independance Hall is pumped, enthusiastic and quite an impressive sight. The shots from the news choppers was amazing, although from the camera floodights in his eyes, I doubt Barack even saw 1/2 of the assembled masses that came out.
Getting the condo pics up and to the realtor is my priority this morning, but I'm pretty sure I got some good stuff during the evening. They'll be up shortly. Here's two to start you off with.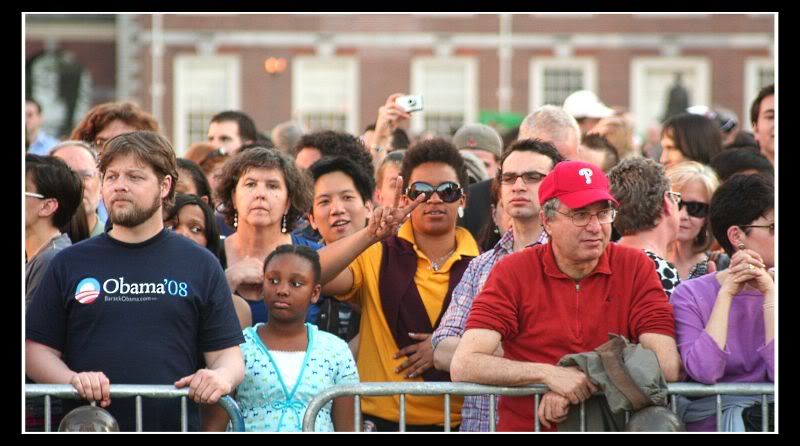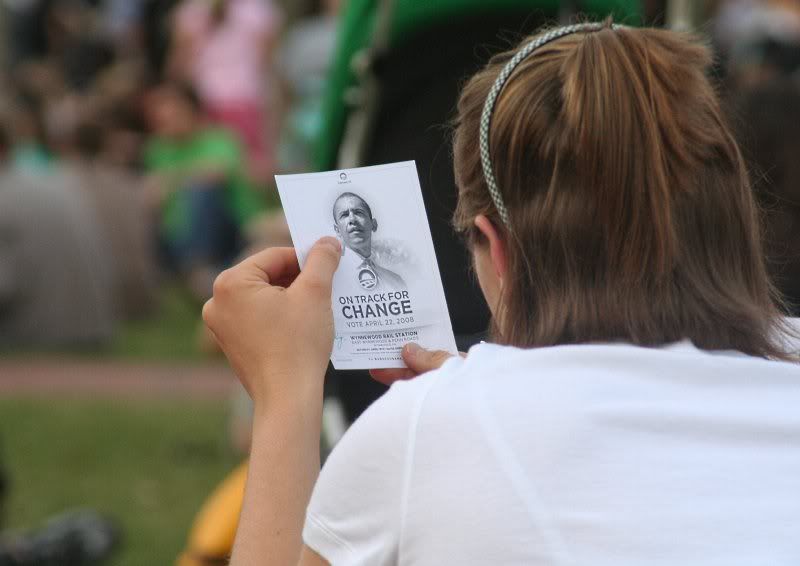 [the 55-200 USM lens was on it's A-Game last night...no Photoshop needed on that one!]